In the heart of Trentino, Monte Bondone is a popular ski resort. Whether you are a skier or not, you will certainly find activities to do both on the slopes and in town.
The village is located a few kilometres from Trento and is a destination for many hikers in summer and skiers in winter.
70 hectares of skiable area, 20 km of wide slopes on which to enjoy yourself with your family or friends, modern, state-of-the-art ski lifts such as the 6-seater Montesel chairlift, and a slope, the 'Gran Pista', which has rightfully entered the top 100 ski slopes in the world due to its 800 metres of altitude difference.
A suitable destination for those who practice alpine skiing, Nordic skiing, freeriding, but also for those who want to enjoy a relaxing city break.
Are you planning or hoping to go to Monte Bondone soon? Let's see together the best 10 things to do in this location!
1. Snowpark Monte Bondone
Considered one of the best snowparks in the Alps, the Monte Bondone snowpark consists of around 30 snow and artificial structures for all levels. A destination for many snowboarders and freestylers, it also offers a new FunCross for children who want to approach this discipline and a chill area where they can relax in the sunbathing area, have something to eat and enjoy some music.
2. Night skiing on Monte Bondone (Happy Snow)
Isn't it enough to ski all day? Monte Bondone meets your needs by allowing you to ski at night with Night&Day! Every Tuesday and Thursday evening from 8 p.m. to 10.30 p.m., you can ski under the stars on the Diagonale Montesel, Cordela, Lavaman, Lavaman variant slopes and on the Monte Bondone Snowpark. But not only skiing! The Night&Day – Happy Snow is complemented by an après ski with music and entertainment for fun lovers.
3. Nordic skiing at the Viote
For lovers of Nordic skiing, on the other hand, with no less than 36 kilometres of tracks for free and classic technique Monte Bondone offers a wide choice to those who practise this sport. The Tre Cime area of Monte Bondone is certainly one of the most beautiful areas to practice not only cross-country skiing, but also to enjoy a leisurely snowshoe hike. In February 2021, the 'Viote Monte Bondone Nordic Ski Marathon', an international Nordic skiing event in classic and free technique, will take place here.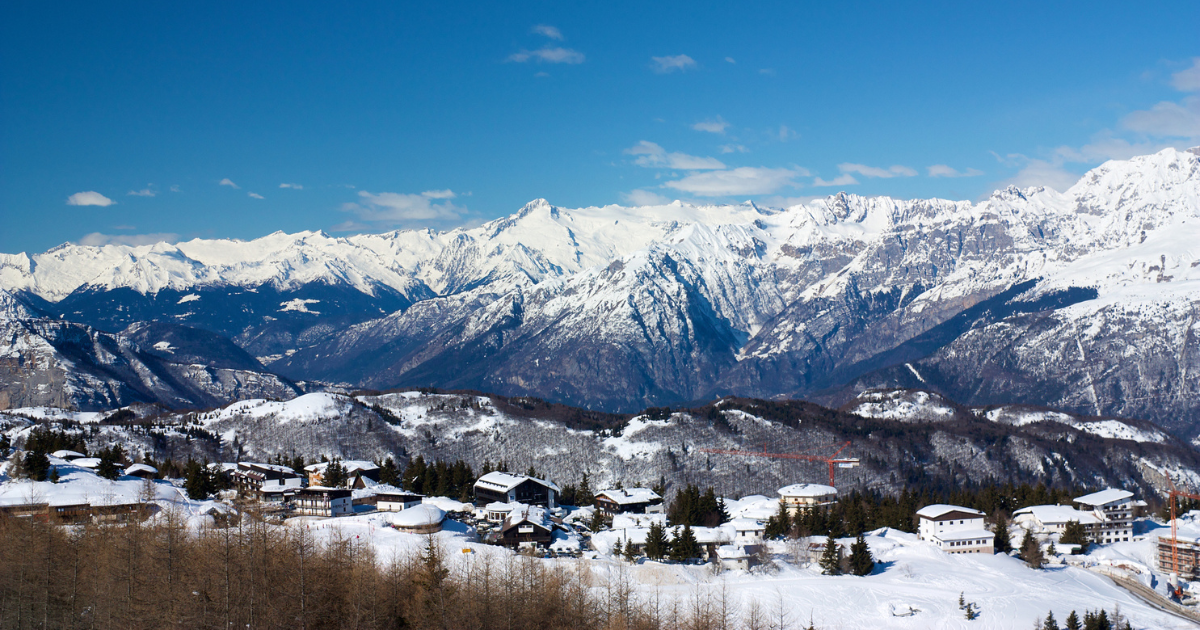 4. A bathtub in the city
Precisely because Monte Bondone is located only a few minutes from Trento, you cannot miss the opportunity to visit this beautiful city! Take a tour of the historic centre, do a little shopping and enjoy its typical cuisine. Trento has a lot to offer and it is really worth taking a day off from skiing to discover all its historical and other beauties.
5. A walk along the balcony on Brenta
'Balcony on the Brenta' is the name given to a footpath, starting from Vason and arriving at Viote, which is very panoramic over the Brenta Dolomites. La passeggiata arriva alle Tre Cime del Monte Bondone "sorvegliate" dall' "Orso delle Viote", una struttura di fieno a forma di orso realizzata in onore di questo animale abitante delle Dolomiti.
6. Visit the Muse: Trento's science museum
Not just sport! For lovers of culture and especially science, Trento has been home since 2013 to the Muse, the new Science Museum designed by Renzo Piano. The public will experience it first-hand through 360° interactive games. The Muse touches on a variety of topics, ranging from natural themes to topics of global interest, such as sustainability.
7. Reaching the Palon summit
Reachable either on skis or on foot thanks to the convenient chairlift, from Cima Palon you can enjoy a marvellous panorama of the entire Trentino region: the Brenta Dolomites, the Adamello Group, Trento, even as far as the Marmolada visible on clear days. And while you're at it, stop for a drink and a bite to eat at the Bar al Sole.
8. Selfie point on the plain of the Fort
Are you on the lifts skiing? Why not take a break and take a souvenir photo in the Brenta Dolomites? A wooden frame immortalises Cima Tosa, the highest mountain recognisable by its flat profile.
9. The Gran Pista di Monte Bondone
Right here is the Gran Pista, a slope of no less than 4 km and more than 800 metres in altitude difference that has entered the ranking of the 100 best ski slopes in the world. It has an average gradient of 30% and runs through forests and beautiful landscapes of the Brenta Dolomites. It is served by a chairlift that covers 809 metres of altitude difference in 7 minutes and is considered one of the chairlifts with the greatest altitude difference in Europe.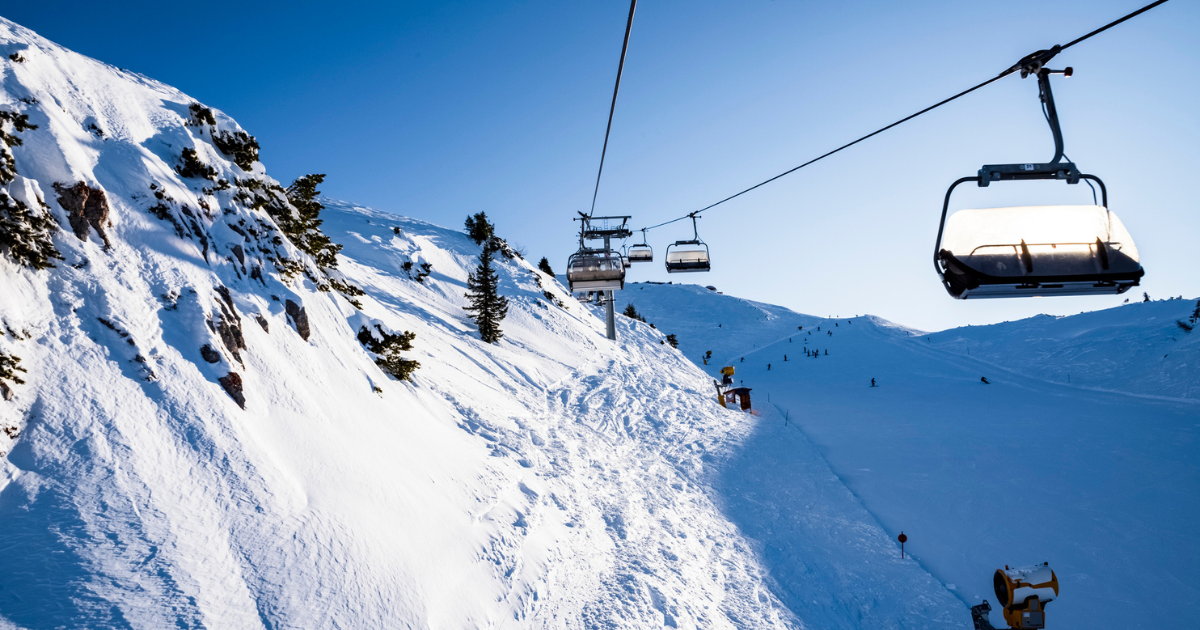 10. Sunset from the Rocce Rosse chalet
And for the romantics, the Chalet Rocce Rosse offers excellent traditional dishes accompanied by a breathtaking sunset over the Adamello Group mountains.