Madonna di Campiglio is a ski resort nestled between the majestic Brenta Dolomites and the Adamello and Presanella glaciers. Located at an elevation of 1550 meters, this renowned resort in Trentino attracts visitors from all over the world with its breathtaking beauty and countless recreational opportunities in every season.
The Campiglio Dolomites Ski Area, the largest skiable area in Trentino, is a paradise for winter sports lovers. In addition to Madonna di Campiglio, here you will find other dream destinations such as Pinzolo, and Folgarida-Marilleva, which offer a wide range of slopes for skiers of all levels.
This article will guide you through the countless activities and attractions Madonna di Campiglio has to offer. From glittering downhill runs on fresh snow to beautiful summer hiking landscapes, from renowned Trentino cuisine to vibrant nightlife, there is something special for everyone.
Here 8 things to do in Madonna di Campiglio:
1. Skiing in Madonna di Campiglio
Skiing in Madonna di Campiglio is a unique experience that will not disappoint the most demanding ski enthusiasts. This resort, perfect for skiing near Brescia, is renowned for offering one of the most difficult ski runs, which will test even the most experienced skiers, but at the same time, one of the most beautiful ski slopes in Italy is also located here.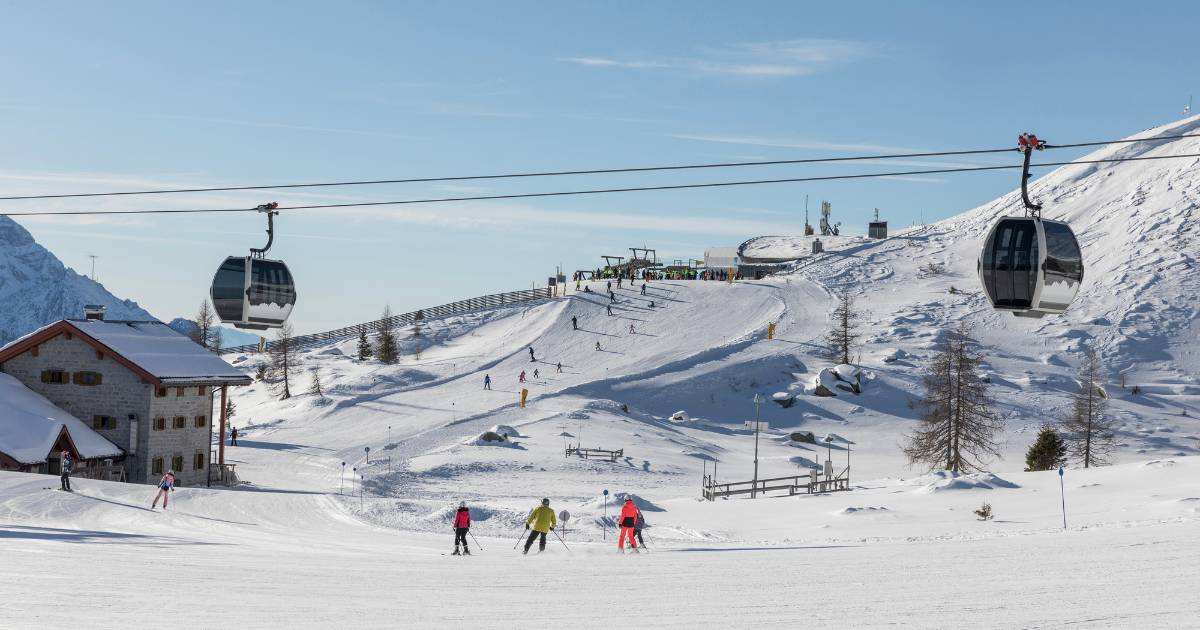 With 58 km of slopes available, skiers will be spoiled for choice and can try their hand at a wide variety of routes. The longest slope, extending for 5 km, allows you to enjoy a breathtaking descent surrounded by the natural beauty of the Dolomites. In addition, the maximum altitude of 2580 meters ensures an excellent skiing experience, with quality snow and spectacular views of the surrounding peaks.
Madonna di Campiglio is a destination that wins the hearts of anyone who loves skiing and the mountains, offering an irresistible combination of challenges, stunning scenery, and a wide variety of opportunities for all skill levels. Whether you are an experienced skier looking for adrenaline or a beginner looking to improve your skills, you will find everything you need here to have an unforgettable day or season on skis.
Buy your Madonna di Campiglio ski pass now on Snowit.
2. The 3 lakes tour
Among the many things to do in Madonna di Campiglio, taking the 3 lakes tour is one activity you definitely cannot skip. In fact, there is a spectacular hiking trail in this area that allows you to discover the beauty of three enchanting lakes: Lake Nambino, Lake Malghette, and Lake Ritorto.
Lake Nambino is located at about 1720 meters above sea level and is easily accessible both from the Patascoss parking lot, located above Madonna di Campiglio, and also from Piano di Nambino, after a walk of about an hour that goes directly to the lake.
In contrast, Malghette Lake is located at about 1890 meters in Val di Sole, thus in the Presanella area. This lake is also accessible via several routes, so it is also perfect for those who feel like taking a hike surrounded by breathtaking scenery.
Lake Ritorto located at about 2100 meters, boasts spectacular views of the entire Brenta mountain range. The route that Snowit recommends is definitely via a hike of about an hour starting from Malga Ritorto below, from an altitude of about 1740 meters.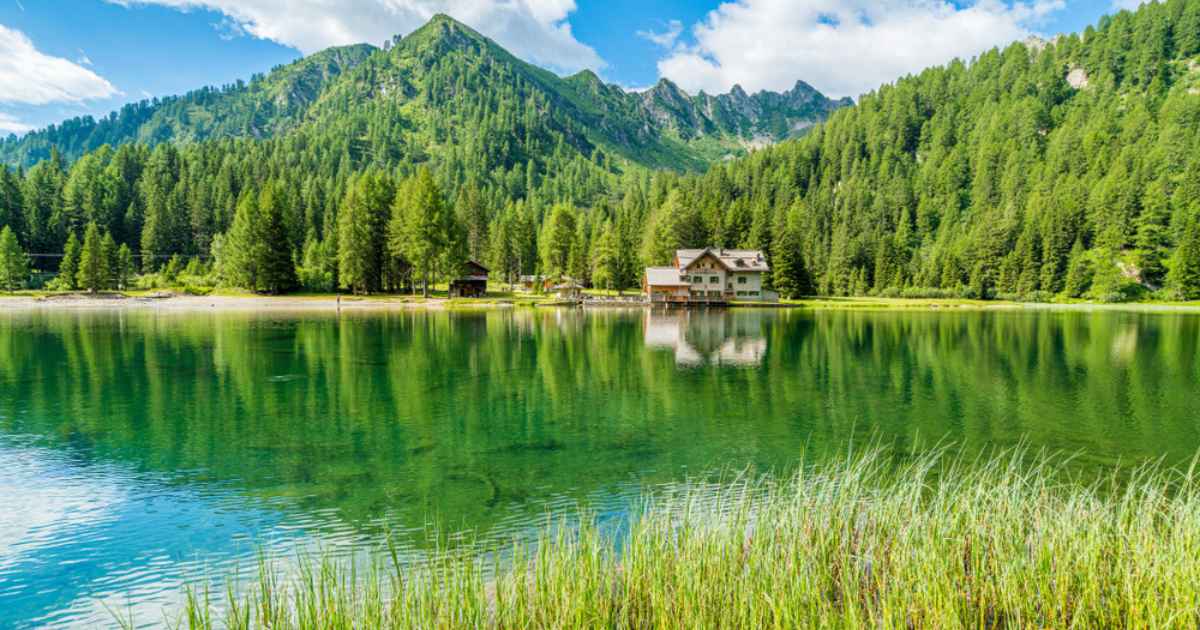 3. Visiting the Adamello Brenta Nature Park
The Adamello Brenta Nature Park is an extraordinary place, located near Madonna di Campiglio, that offers a unique and unforgettable experience for those who wish to immerse themselves in an unspoiled natural environment.
Framed by the majestic peaks of the Italian Alps, this park offers breathtaking views, enchanting visitors' eyes with its timeless beauty. Exploring this natural paradise offers a variety of activities, perfect for venturing out into nature and discovering the unspoiled beauty of the mountains. Well-marked trails wind through the vast park area, allowing hikers of all levels to embark on unforgettable adventures. The walks will lead visitors through lush forests, green meadows and crystal-clear alpine lakes, creating an atmosphere of serenity and tranquility.
4. Participating in Madonna di Campiglio's nightlife
Participating in Madonna di Campiglio's nightlife offers a unique experience that mixes mountain charm with fun.
After an exciting day on the snowy slopes, après ski becomes a must for many skiers and snowboarders. One of the most popular places for this kind of experience is LAB, a renowned venue where winter sports enthusiasts can celebrate and relax with engaging music, great drinks, and the festive atmosphere that characterizes authentic aprés ski nights.
But Madonna di Campiglio's nightlife doesn't stop at après ski. For those looking for more upbeat beats and a desire to dance into the night, mountain discos are the perfect answer. One of these is the famous Des Alpes nightclub. for those who want to enjoy the magical atmosphere of the Alps from another point of view.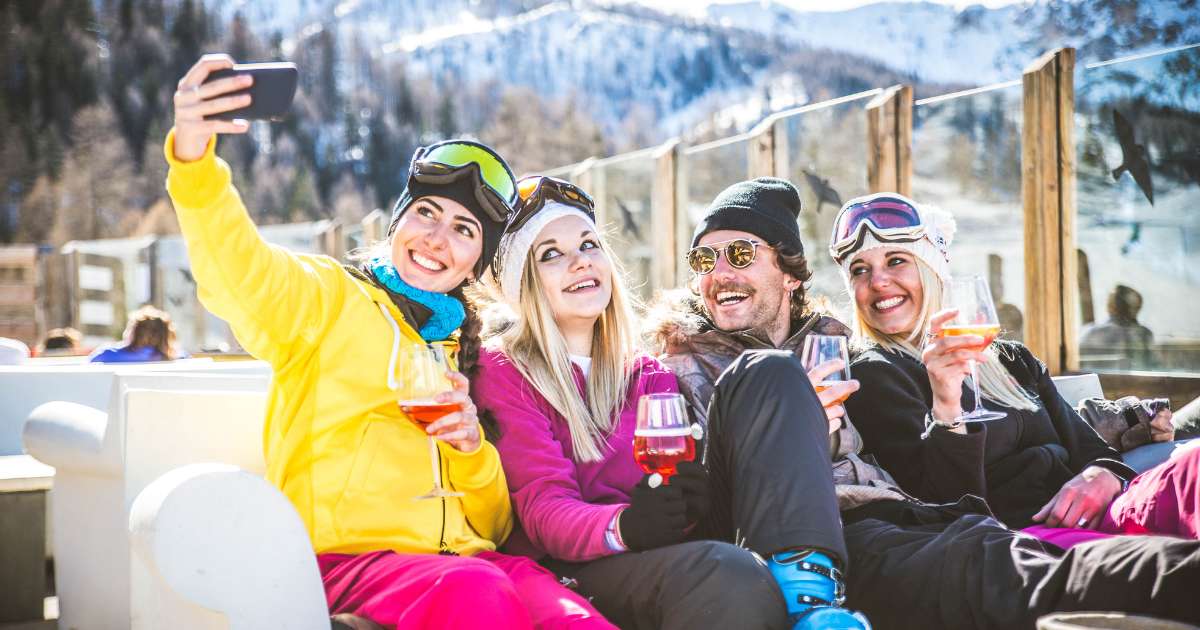 5. Try the local cuisine of Madonna di Campiglio
This charming mountain resort also offers an extraordinary gastronomic experience for curious visitors.
Trying Madonna di Campiglio's local cuisine is like a journey through the ages, where the roots of Alpine culture blend with fresh, wholesome ingredients, leading to the creation of delicious dishes that satisfy the palate and warm the soul.
From fine pasta dishes such as the famous "canederli," spheres of bread flavored with speck, cheese and mountain herbs, to tasty polenta served with succulent wild boar meat or local cheeses, every bite is an explosion of unique flavors.
Madonna di Campiglio's local cuisine also feeds on Austrian influences, thanks to its geographic location close to the border. This mix of culinary traditions offers a wide range of flavors to discover, from mountain fish dishes such as smoked trout to delicious apple pies and strudel.
6. Strolling around the historic center
The resort of Madonna di Campiglio is definitely a perfect blend of tradition and modernity, so strolling around the historic center is definitely a must-do activity.
The cobblestone streets and historic wooden buildings provide a picturesque atmosphere where one can immerse oneself in the ancient traditions of the area. Strolling through the alleys, one comes across quaint stores selling souvenirs, local crafts and alpine fashion boutiques.
Prominent among the attractions of the historic center is Piazza Righi, the beating heart of Madonna di Campiglio, surrounded by bars, restaurants, and cozy clubs. The Church of Santa Maria Antica is an architectural gem that testifies to the rich religious history of the region.
Book your ski vacation in Madonna di Campiglio
Madonna di Campiglio is a gem of the Italian Alps, where breathtaking landscapes blend with the cozy atmosphere of a traditional mountain village. Perfectly groomed slopes and modern lifts guarantee exciting days of skiing and snowboarding.
With Snowit, the experience of booking your mountain vacation reaches a new level of convenience and ease. The online platform offers a wide selection of mountain hotels, ski lessons, and quality ski equipment rentals, all just a click away.
Get ready to be captivated by the magic of Madonna di Campiglio and create precious memories to carry with you always.