Madesimo is a tourist resort located in the province of Sondrio, Italy, that offers numerous activities in both summer and winter.
If you are looking for a destination for a sports and relax holiday, this ski resort could be the ideal solution.
In this article, we propose you 8 things to do during your stay in the Madesimo area, from outdoor activities such as skiing and hiking, to discovering local culture and tradition.
Let's discover together the main attractions of Madesimo for an unforgettable experience:
1. Skiing on the Madesimo ski slopes
Madesimo is one of Italy's most renowned skiing destinations near Milan, thanks to its ski slopes offering different levels of difficulty and length. Ski enthusiasts will find in Madesimo a true paradise, with a wide choice of slopes to satisfy both beginners and experts.
Skiers can have fun in a very large Ski Area, the Valchiavenna Ski Area, which also extends into the municipality of Campodolcino, the hamlet of Motta and the Val di Lei.
The most famous ski slope is the "Canalone", a black slope of over 3 km, with 1,000 metres of altitude difference, offering a spectacular downhill. In addition, the resort has a modern ski lift, the "Lago Azzurro", which guarantees easy access to the slopes and a seamless skiing experience.
Whether you are an expert skier or a beginner looking for a new challenge, Madesimo is the right place for you.
Buy your Madesimo skipass now with Snowit.
2. Snowshoeing in Madesimo
Madesimo is certainly known for its natural beauty and outdoor activities. Among them, snowshoeing is an experience not to be missed during the winter.
Snowshoeing in fresh snow is an exciting way to explore the surroundings of Madesimo, admiring breathtaking landscapes and experiencing nature in an intense way.
There are numerous snowshoe hikes available, with itineraries suitable for all levels of experience and difficulty. Among the most popular options, which we at Snowit recommend, there are:
Montespluga: this hike requires good physical preparation, but the panoramic view from Montespluga (2,115 metres) repays the effort. You start from Campodolcino and walk along a path of about five hours, through snow-covered woods and meadows.
Lago Nero: this hike is suitable for everyone, even beginners, and is particularly impressive in winter, when the lake is completely frozen. The setting off is from Madesimo and you have to follow a path through woods and meadows until you reach Lago Nero, located at an altitude of about 2,000 metres.
3. Trying freeride
Trying freeriding in Madesimo is an exciting and compelling experience for lovers of snow and extreme skiing.
Here, freeride enthusiasts can find numerous off-piste slopes and routes to test their skills, challenging the mountain in total safety.
Thanks to the presence of professional mountain guides, it is possible to explore the most beautiful and hidden places in the area, for a unique and unforgettable experience in the snow.
If you are a freeride enthusiast, therefore, you cannot fail to experience the sensation of skiing down the slopes of Madesimo, surrounded by breathtaking scenery and pure adrenaline.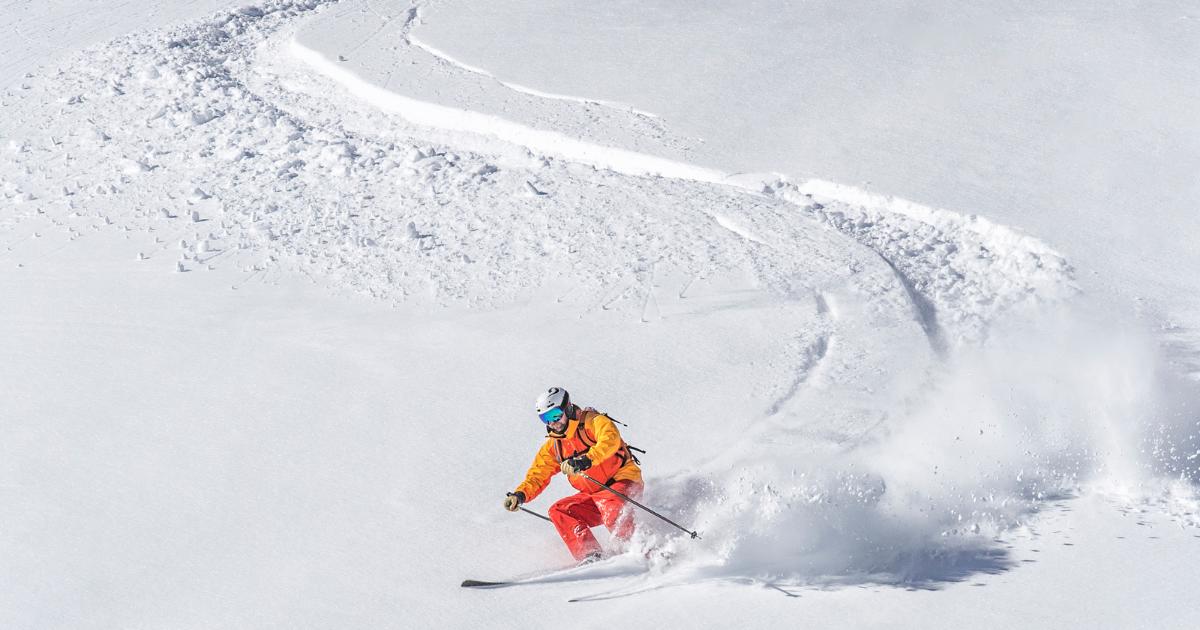 4. Visiting the Via Spluga Museum
Visiting the Via Spluga Museum is a fascinating experience that will let you discover the thousand-year history of one of the most important communication routes in the Alps. The Via Spluga was an ancient road that connected Switzerland to Valtellina and was one of the main transit routes between the two countries.
The Via Spluga Museum is housed in a historic building and it contains numerous exhibits and documents that tell the story of this important communication route.
Among the exhibits are maps, photographs and tools used by travellers of the time, as well as a scale reconstruction of a section of the road. In addition, the museum regularly organises guided tours and educational activities for visitors of all ages, offering the opportunity to discover the area's cultural and historical heritage in an engaging and educational way.
If you are a fan of history and culture, you cannot miss a visit to the Via Spluga Museum.
5. Take a trip to the Acquafraggia Falls
The Acquafraggia waterfalls, an attraction about 20 minutes' drive from Madesimo, are a must-see tourist destination for nature lovers and hikers.
Located in the heart of the Alps, the waterfalls offer a breathtaking view of an enchanting mountain landscape. There are several well-marked trails that allow you to admire the waterfalls from different angles and immerse yourself in the beauty of the surrounding nature.
One of the most popular routes is the one that starts at the Fraciscio bridge and leads up to the top of the falls, where a panoramic view of the entire waterfall complex can be admired.
The Acquafraggia waterfalls are a true oasis of peace and tranquillity, far from the hustle and bustle of the city and everyday stress. A trip to the waterfalls is therefore an experience not to be missed by anyone who wants to immerse themselves in the beauty of nature and take a regenerating break.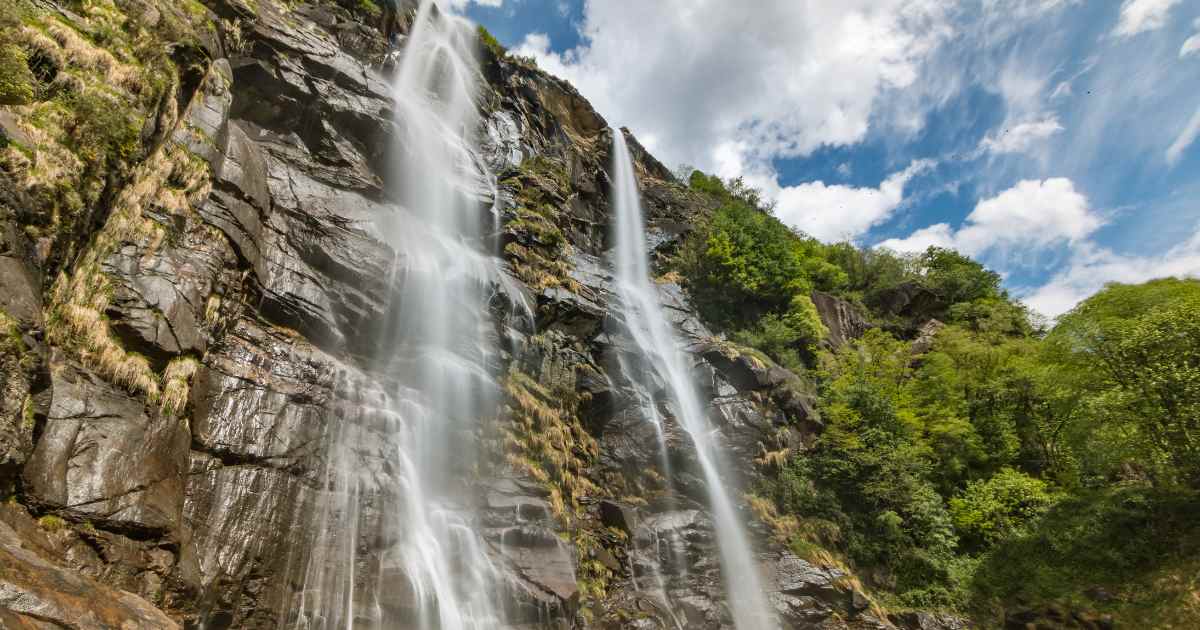 6. Trying the local cuisine in Madesimo
Madesimo offers a wide choice of restaurants and chalets where you can enjoy local cuisine and Valtellina specialities.
The area's gastronomy is famous for its meat and cheese dishes, with genuine, high-quality ingredients from the surrounding area. Some of the most famous dishes include:
The pizzoccheri, a typical Valtellina pasta seasoned with butter, cheese and Savoy cabbage.
Bresaola, a fine sausage made from dried and cured beef.
The sciatt, which are pancakes filled with melted cheese.
In addition, Valtellina cuisine also offers a wide choice of local wines, including the famous Sassella and Sforzato di Valtellina, both full-bodied and intense red wines.
The restaurants in Madesimo offer not only traditional dishes, but also creative and innovative proposals, thanks to talented chefs and a passion for local gastronomy. Trying its flavours is a unique culinary experience, allowing you to discover the culture and culinary tradition of Valtellina and to appreciate its authentic flavours.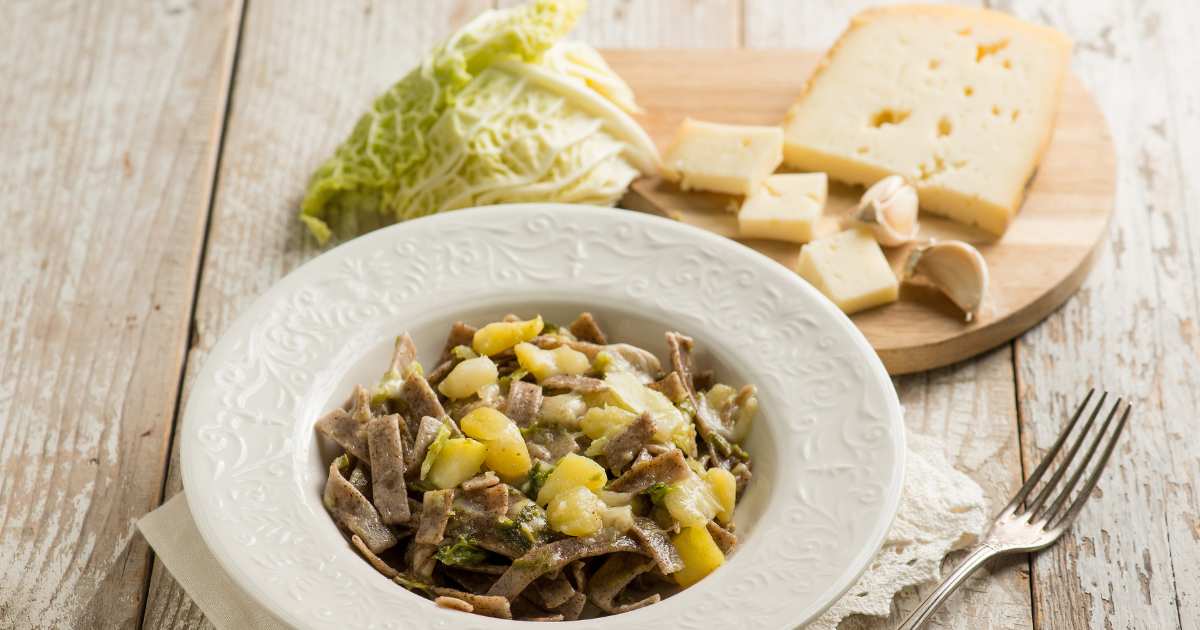 7. Having fun at the Baby Park Larici
The Larici Baby Park in Madesimo is an oasis of fun for families looking for an unforgettable experience.
Located close to the arrival of the cable car from Madesimo, the park is easily accessible and offers maximum safety thanks to a comfortable treadmill that transports children and their carers to the top of the slope.
A few metres away is Ristoro Larici, with its bar, pizzeria and self-service restaurant, ideal for a tasty break between activities.
The park is also divided into two areas: one area for children with skis and another for children who prefer toboggans, bobsleighs or inflatables.
With its natural environment and engaging activities, the Larici Baby Park is the perfect place to spend a day of adventure and fun with the family.
8. Hiking to Lake Montespluga
Lake Montespluga is a wonderful destination for a nature excursion. Located in Valchiavenna, in the Rhaetian Alps, this glacial lake is surrounded by imposing mountains and lush forests.
The hike up to the lake can be challenging, but the panoramic view of the surrounding mountains and the crystal-clear lake is definitely worth it. A variety of landscapes can be admired along the route, including waterfalls, alpine pastures and rivers.
The lake itself is popular for activities such as fishing, kayaking and swimming, but even just sitting on the shore and admiring the surrounding landscape can be a wonderful experience of relax surrounded by nature.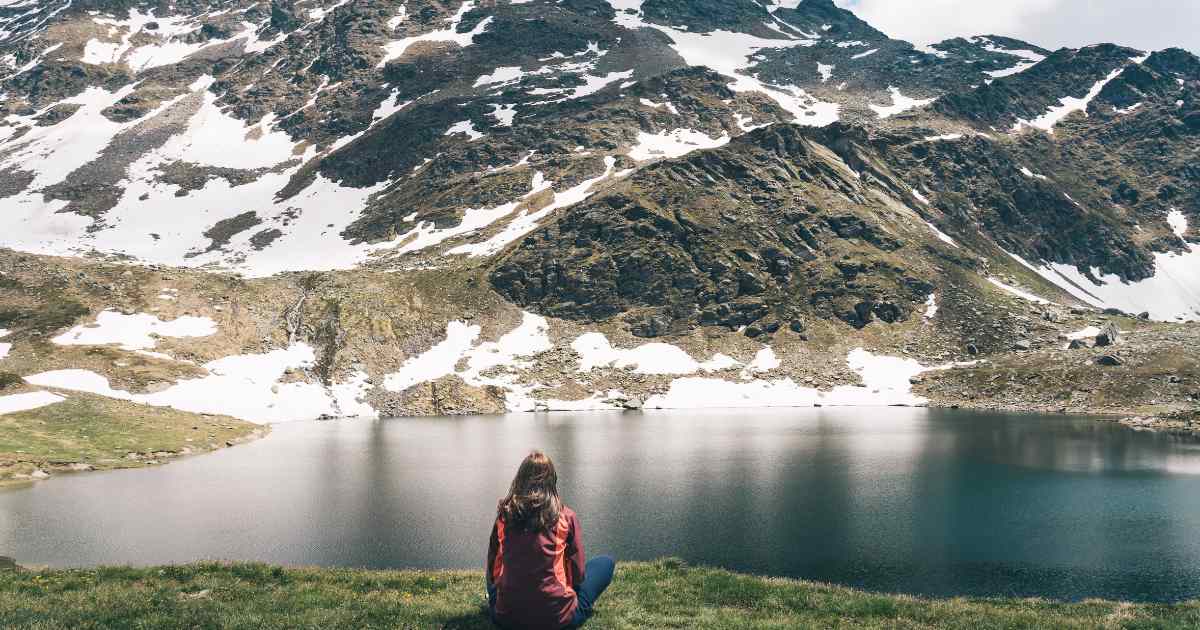 Book your holiday in Madesimo with Snowit
In conclusion, Madesimo is a mountain resort that offers various activities in both winter and summer. In addition to the 8 things to do in Madesimo that we have listed, there are many other opportunities to enjoy the beauty of this Alpine area.
Whether skiing on the perfectly groomed slopes, hiking in the surrounding area or enjoying the local cuisine, Madesimo has plenty to offer for all tastes.
With its welcoming atmosphere and natural beauty all around, this destination is definitely one of the best choices for a relaxing and funny holiday.