Skiing is even better when done in company. We believe that a day in the snow is only truly special when shared with the friends and people we love most.
This is where INVITE A FRIEND came from, the referral programme that allows you to invite your friends to Snowit, and why not, even receive €5 each for your days on the snow!
How Snowit's referral programme works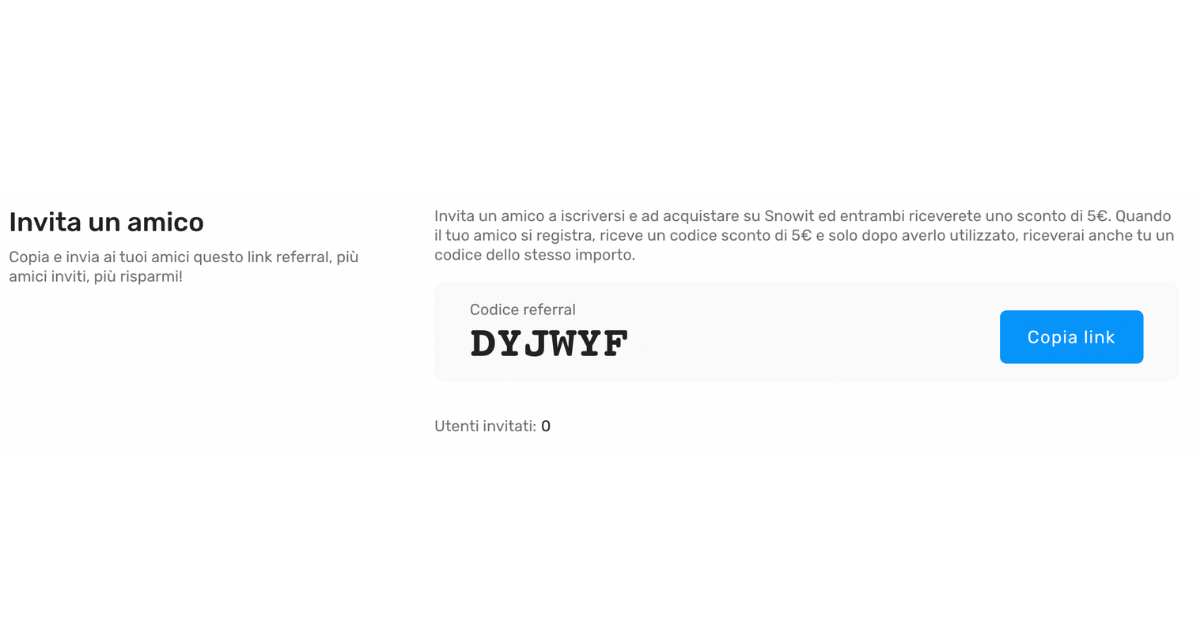 Go to your Snowit profile settings (only applies if you are already a member) and you will find your personal referral link.
Send the referral link to a friend and when your friend signs up (using your link) they immediately receive a discount code worth €5 to use on their first purchase.
When your friend makes their first purchase you will receive 5€ off to use on your Snowit purchases!
Invite as many friends as you like and receive your discount code for each one!