Champoluc, a hamlet of the Valle d'Aosta municipality of Ayas, is one of the ski resorts in Aosta Valley, at the foot of Monte Rosa, which attracts tourists from all over the world for its scenic beauty and outdoor activities. With its breathtaking mountains, hiking trails, ski slopes and numerous opportunities for families, but also for freeriders, Champoluc is an ideal place for nature and adventure lovers.
In this article, we will explore the treasures of this Alpine destination and we will discover 10 things to do in Champoluc to spend a wonderful skiing holiday.
1. Skiing on Monte Rosa
180 km of slopes to ski in three valleys and eight hours of skiing without ever going down the same slope is the respectable welcoming card of the ski area at under Monte Rosa.
Situated in the heart of the Alps, it is one of the most popular ski resorts in the area and offers a wide variety of slopes suitable for all skill levels, from easy beginner slopes to more challenging slopes for experienced skiers.
Champoluc and the entire Monterosa Ski area also constitutes the so-called Freeride Paradise, ideal terrain for those who love off-track skiing with the downhill of the Passo dei Salati and the fresh snow routes of Alagna, but above all for those who wish to experience the mountains in an adventurous way.
Visitors will have the opportunity to ski in a breathtaking setting, surrounded by the beauty of the Alps and the wilderness of Monte Rosa.
Do you feel like skiing in Champoluc? Buy your skipass for Champoluc online with Snowit.
1.1 Two small curiosities about Monte Rosa
Monte Rosa is not called like this because of its colour, but because Rouése in patois (the Aosta Valley dialect) means glacier.
Monte Rosa is one of the oldest mountains in the world, with an estimated age of around 30 million years.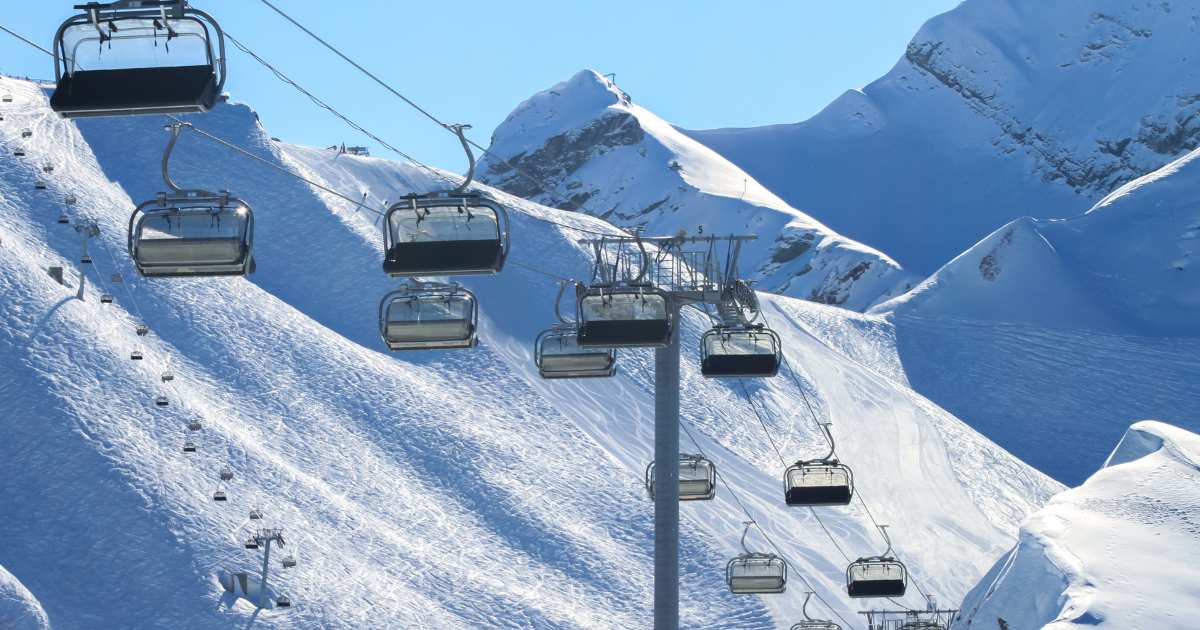 2. Visiting the Freeride Paradise and practice heliskiing on Monterosa
The Monterosa Ski area is ideal for those who prefer serpentines on fresh snow. You can enjoy the numerous tracks through the forests and fresh snow slopes, or you can reach the Passo dei Salati.
If your desire to ski doesn't know any limit, why not try an off-track downhill after reaching the peaks of Monte Rosa in a helicopter?
Heliskiing in Valle d'Aosta is a popular activity for many experienced off-track skiers, allowing them to explore remote and wild areas of the mountains. But keep in mind that, in order to practice heliskiing, you need to have advanced alpine skiing experience and a good level of physical fitness. In addition, it is important to use appropriate equipment and follow the guidelines of mountain safety guides.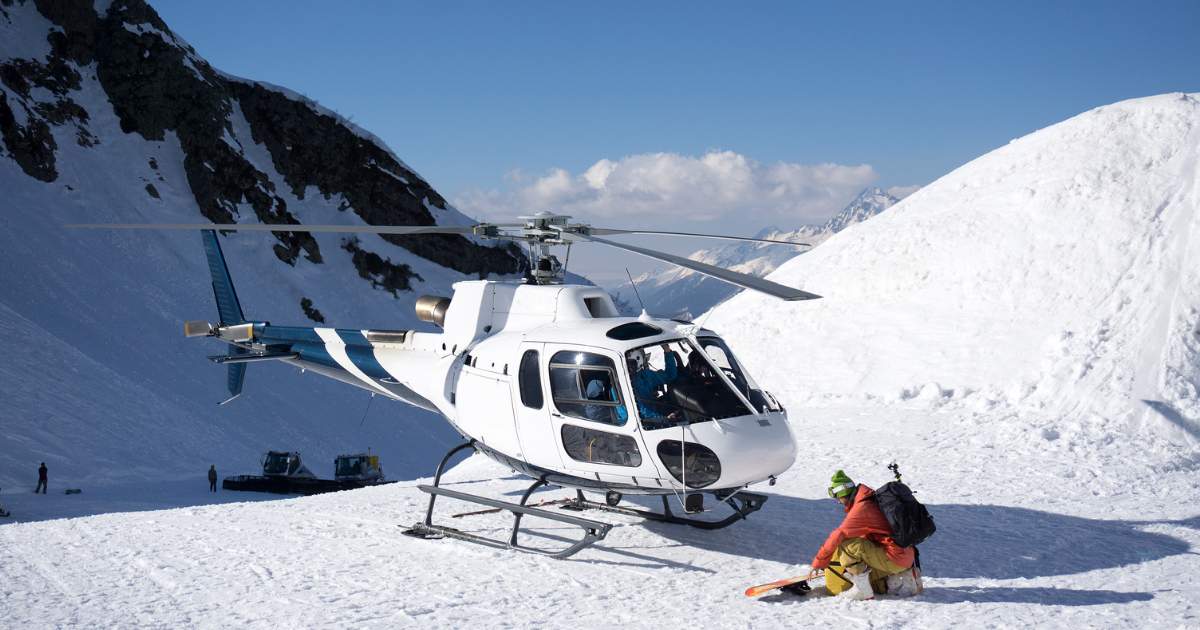 3. Snowshoeing in Champoluc
Let's continue with activities without skis or snowboards on our feet. The so-called "snowshoeing" is a growing activity, now appreciated by many people, and snowshoeing routes in Champoluc are truly numerous with fantastic landscapes. Among those recommended, there are:
Beginner's itinerary: The walk through the secluded and very picturesque Mascognaz valley, leads through a centuries-old pine forest to the Walser village of Mascognaz, with views of Monte Rosa and the Matterhorn.
Intermediate route: the route to Barmasc along the historic mule tracks, that once connected the various local towns;
Expert itinerary: from St. Jacques, an incredible route starts towards the Verra glacier, which passes through a thick pine forest and leads to the snow-covered meadows of the lower Pian di Verra, until you reach the view of the Blue Lake.
4. Ski Touring
But let's go back wearing our skis! If you like hard work, but also the solitude of summits, we have just the thing for you. Accompanied by a mountain guide, you will climb the immaculate slopes of the Monte Rosa valley, enjoy a great view and then… a beautiful downhill. Whare are you waiting for? Some of the most popluar destinations are:
Monte Zerbion: one of the highest peaks in the area, offering an exciting and panoramic downhill.
Colle dei Salati: a challenging climb that leads to a long and technical downhill.
Monte Mars: a relatively easy climb that offers a spectacular view of the Champoluc valley.
And who knows… with a bit of luck you might spot the Dahu, a rare legendary animal often used by winter hikers to justify the seemingly inexplicable footprints that can be found on snowy ski slopes. Will you be lucky enough to be able to tell that you saw it during one of your adventures in Champoluc?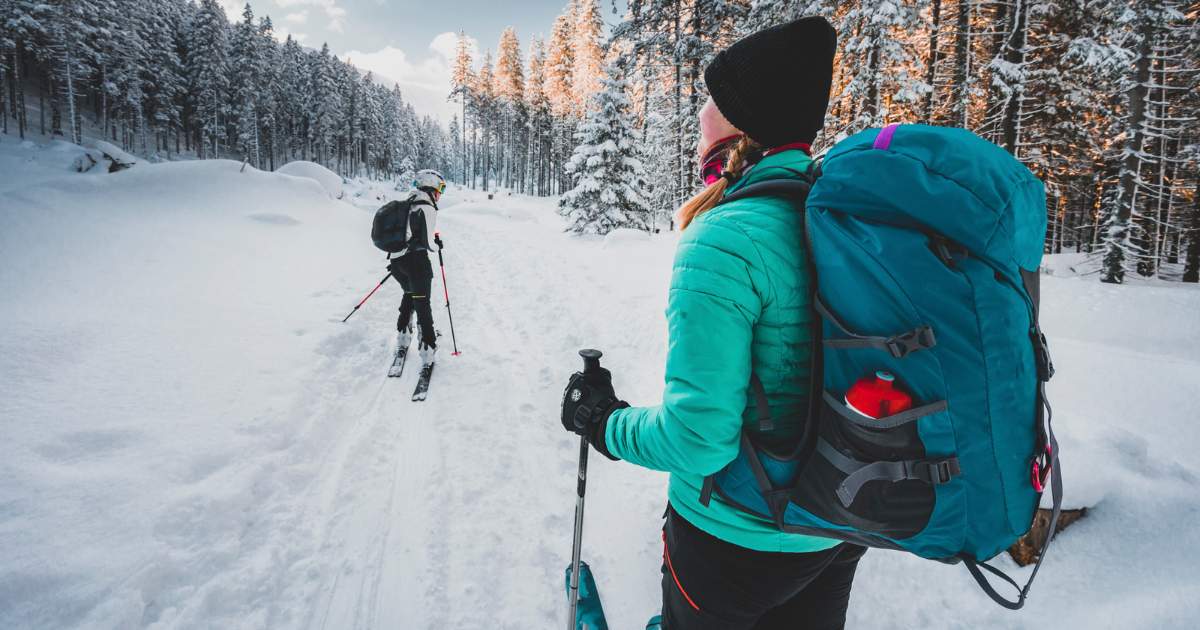 5. Discovering Walser culture
The Walser culture is a cultural tradition that has significantly influenced the Monte Rosa region. It dates back to the German settlers, known as Walser, who decided to settle near Monte Rosa, attracted by the natural resources and economic opportunities. There are several ways to discover the Walser culture in Champoluc:
Visit the Walser museum: located in Alagna, it is dedicated to the Walser culture and its history. You will learn more about the daily life of the settlers and the cultural traditions that influenced the region.
Explore the Walser villages: Champoluc and the neighbouring villages are home to some of the oldest Walser villages, where you can admire the unique architecture of the wooden houses and learn more about the history of the settlers.
Taste Walser cuisine: try Walser dishes such as polenta, local cheeses and traditional desserts to find out more about their culinary culture.
6. Dinner in a chalet in Champoluc
A dinner at altitude is a must. Climb the slopes directly by snowmobile, snowcat, or with the Champoluc-Crest cable car, and then enjoy typical Valle d'Aosta cuisine, such as goat cheese or Val d'Ayas wine, surrounded by nature and snow. A magical evening you can't miss! The restaurants in Champoluc directly on the slopes that are worth visiting are:
Baita Belvedere: accessible from the Champoluc – Crest cable car, which also offers hotel accommodation.
Vieux Crest Refuge: located in the heart of an old Walser village at 1938 m and accessible by cable car plus 5 minutes on foot.
Restaurant Novez: with a modern, minimalist location, this cuisine is created with products from the Aosta Valley and upper Piedmont.
7. Take the funicular from Frachey to Champoluc
Inaugurated in 2009, the funicular railway from Frachey to Alpe Ciarcerio is the first for tourist use in the Aosta Valley. It consists of two vehicles with a transport capacity of up to a hundred people and a large landscape on the surrounding mountains, to enjoy the entire ascent. A unique experience for skiers to quickly and comfortably access the ski slopes, but also a great option for non-skiers, hikers and mountain enthusiasts who want to explore the area and spend a day in the snow at high altitude.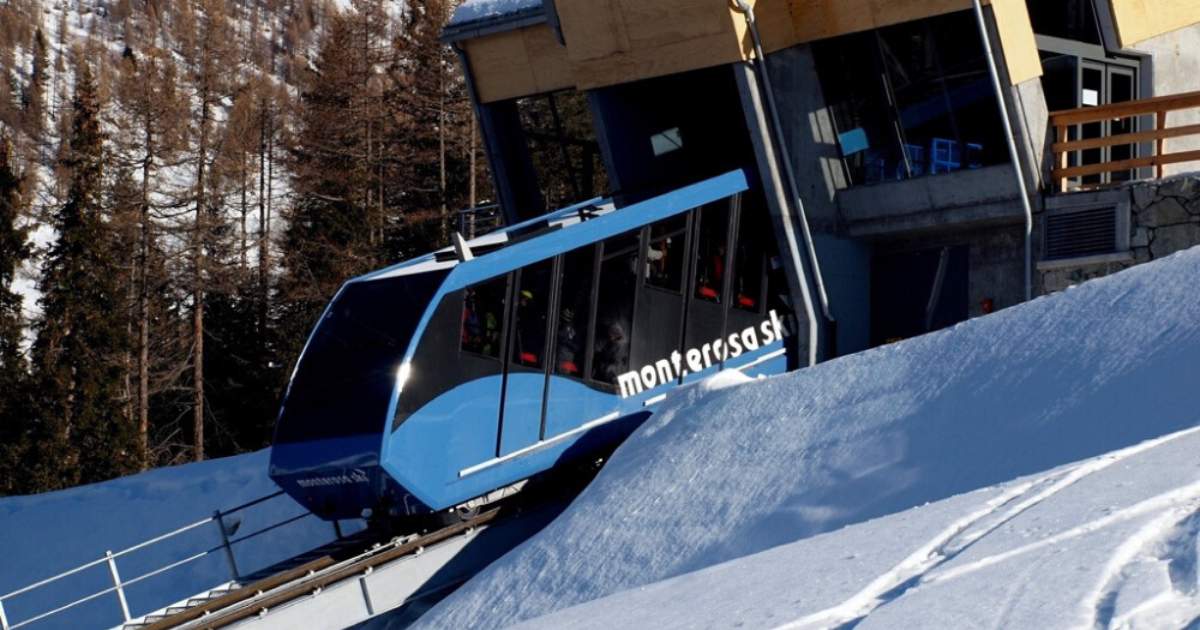 8. Practice outdoor activities in Champoluc
If you are energetic and, in addition to skiing and snowshoeing, you want to enjoy other fun, outdoor activities with your family and friends, Champoluc also offers activities such as:
8.1 Adventure Park
An acrobatic route consisting of 30 different activities to spend an alternative day in the mountains! Be sure not to miss this opportunity! If you have a little courage, balance and concentration, fun is guaranteed!
8.2 Champoluc driving park
The track, which is operational in winter, is located just a short walk from the town centre and is designed to offer safe and enjoyable driving experiences for both beginners and experienced drivers. You can have fun with karts on the ice, but also drive cars on the track. An alternative for the less car-loving can be a nice fat-bike tour.
9. Champoluc for children: a resort for everyone
If you have a family with small children and you want to take them to the snow, try the playground in the Crest area. This Baby Snow park, dedicated to children up to 12 years of age, is located near the Champoluc Ski School and offers a treadmill for climbing and then sliding on sledges and rafts, a play area with inflatables and trampolines, as well as games for the little ones. If you want to get them on skis for the first time, more calmly and in a smaller, less crowded area, an alternative could be the nearby ski resort of Antagnod, which offers easy slopes within everyone's reach.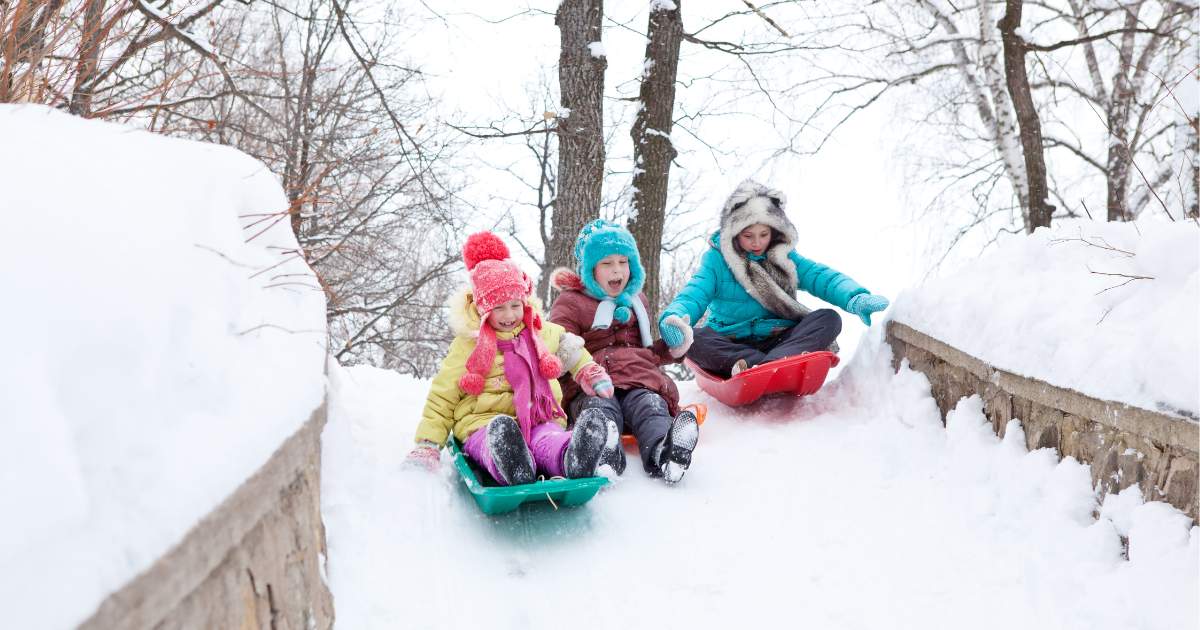 10. Nightlife in Champoluc
After a day spent outdoors, skiing and exploring the area, the fun continues in the evening! Champoluc offers a lively nightlife, with many bars and restaurants where you can enjoy local food and drink, together with friends and many other young people. Whether you want to have a classic bombardino, a grappa or a drink, and whether you are still at the base of the slopes or already in the bars in town, après ski is a must to end your day in the snow. The more adventurous can spend the evening at the Capanna Margherita, the highest refuge in Europe (4554 metres!), while for the others we can suggest, for example, An Bacher Wi, a wine bar not to be missed if you are passing through Valsesia. Don't let the opportunity to fully enjoy your mountain holiday pass you by, but have a glass of wine and enjoy the evening in good company.
Go skiing to Champoluc with Snowit
If you are looking for a place to ski and have fun, then Champoluc is the ideal place for you. But that's not all, because Snowit has the task of making your holiday even more unforgettable, with its top services and shop full of surprises. So, put on your ski uniform, grab your rucksack and come to discover the real fun in Champoluc.