Why not spend Valentine's Day in the snow?
Valentine's Day is now a celebrated holiday in much of the world and if you are looking for a romantic and fun adventure, the mountains are the perfect place for you.
We at Snowit have come up with 6 things and ideas for spending Valentine's Day in the snow with your other half:
1. Valentine's Day in the snow at the spa
Thanks to Snowit, you will not only be able to organise your days on the snow, buying your skipass, renting equipment and booking your hotel, but you will also be able to choose from numerous adrenaline or relaxing activities.
A great way to relax with your other half in a unique mountain climate, surrounded by snowy landscapes, is to book a spa day. We at Snowit offer you:
Spa of Porretta
QC Spa Dolomites
QC Spa Bagni Vecchi
QC Spa Monte Bianco
QC Spa San Pellegrino
QC Spa Pré Saint Didier
QC Spa Chamonix Mont Blanc
Take a break, relax and enjoy the tranquillity of a wonderful Valentine's Day in the snow.
Book your spa day with Snowit now, in one of the locations we have recommended.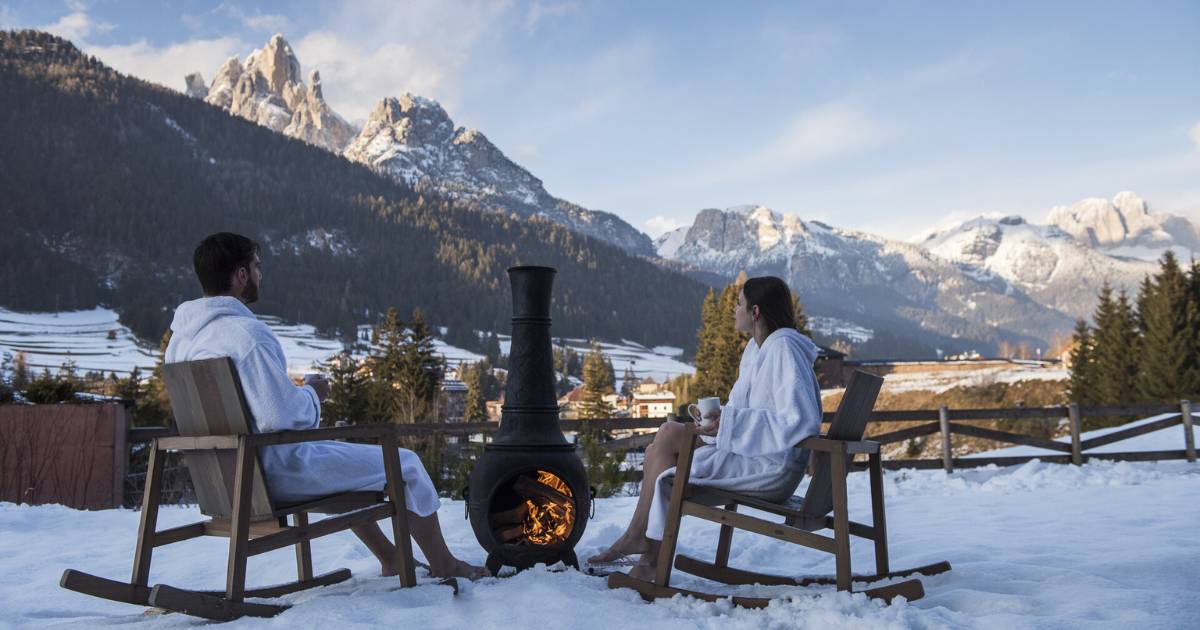 2. Dinner in a mountain hut
The perfect opportunity to spend an evening in the midst of nature, suspended between a magnificent starry sky and the white snow of the slopes. Enjoy a candlelit dinner at an altitude restaurant to make the most of your Valentine's Day in the snow.
Snowit recommends you:
2.1 Bormio Rhododendron Chalet
The Chalet dei Rododendri rests on the Vallecetta mountain at an altitude of over 2,000 metres in the heart of the Bormio ski slopes and can be reached by snowcat or snowmobile. Its beautiful terrace, which overlooks the snow-capped peaks surrounding the Alpine town of Bormio, creates the perfect atmosphere to enjoy a high-altitude dinner and taste typical Valtellina dishes. Try it to believe!
2.2 Rifugio Nambino in Madonna di Campiglio
The refuge can be reached on foot by a walk of about 20 minutes, after leaving your car in the car park near the Zangola, in Madonna di Campiglio.
The tasting dinner will allow you to particularly enjoy traditional dishes, with local ingredients with authentic flavours, cooked with the passion and care of those who truly love their work.
All you have to do is look around to enjoy the beauty and uniqueness of the Dolomites, now a UNESCO World Heritage site, and realise how this spectacular scenery will remain in your heart forever.
2.3 Maison Blanche at La Thuile
The Maison Blanche restaurant can be reached by snowcat.
Here you will find the great hospitality of the people of Valle d'Aosta, together with typical dishes and a carefully thought-out wine selection.
What are you waiting for? Book your mountain hut dinner with Snowit now and enjoy unforgettable moments.
3. Paragliding in the Dolomites
If you are a couple full of energy and ready for unique adrenalin experiences, a paragliding flight over the Dolomites is just the thing for you, even on Valentine's Day. Paragliding is one of those experiences that should not be missed, because it provides emotions that will leave you speechless.
The tandem flight takes place with a qualified instructor, who will accompany you throughout your journey, from the ride into the void to the landing, in conditions of maximum safety. The silence of paragliding will envelop you and you will be able to observe and enjoy the wonders of the Dolomites, a Unesco World Heritage site and one of the most beautiful mountains in the world, from a different perspective.
Don't waste any more time, book your paragliding flight with Snowit.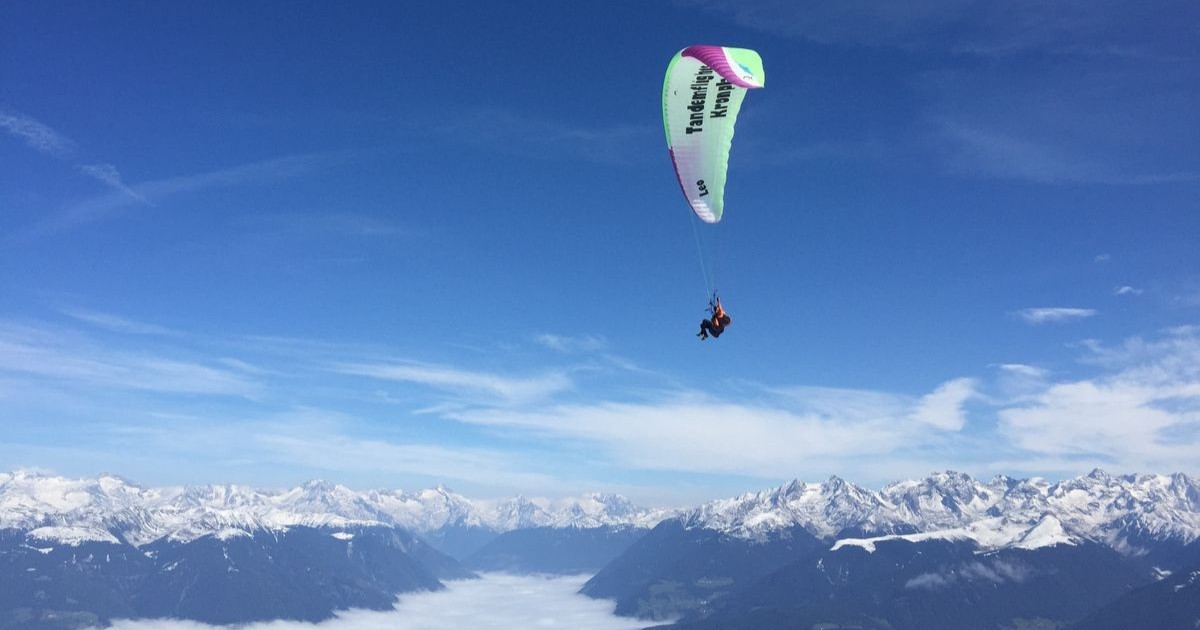 4. Snowshoeing for your Valentine's Day in the snow
Immersing yourself in nature and enjoying beautiful winter scenery are the two essential ingredients for an unforgettable snowshoe hike. Taking part in this activity is an opportunity to get to know unique routes in the mountains and to immerse yourself in this world in a different way, walking through snow-covered forests in a silence that will leave you speechless.
Evening snowshoe hike with typical dinner
We know that a normal snowshoe hike is already a unique experience that everyone should try, but what could be better than exploring the most hidden and interesting places that nature offers us by moonlight? Enjoy the snowy landscapes under the starry sky in an almost dreamlike atmosphere on this special day, but also throughout the winter.
Remember also that, in addition to observing the magnificent stars of the Orsa, from the Matterhorn Valley, the Central Valley or the Gran Paradiso Park, you can also enjoy a typical dinner in one of the refuges you find at the end of the snowshoe hike.
Did we make you want to go snowshoeing? Book your snowshoeing with Snowit now.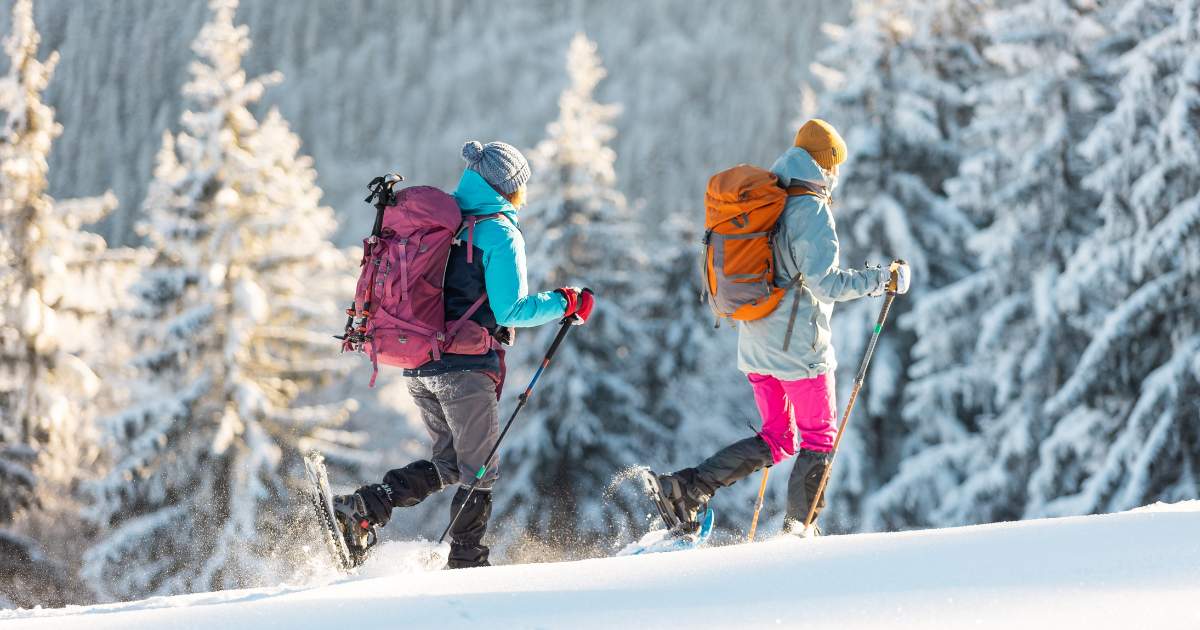 5. Ice music festival
Imagine a theatre made of ice located 2600 metres above sea level and with the capacity to seat 200 spectators. I know it may sound unusual, but at Passo del Tonale, located in the heart of the Presena glacier and reached by the Paradiso cable car, there is a musical season that will surprise you with an experience that is unique to say the least.
Wear your hat, scarf and gloves because the theatre and instruments are made entirely of ice. The musicians (they are flesh and blood) will play until the instruments melt away and entertain the audience with their melody.
After the concert, you can enjoy dinner at the Passo Paradiso restaurant, located at 2585 metres, with a spectacular view of the glacier.
If you are in the mood for this unique and unforgettable experience, book your evening at the ice music festival through Snowit now.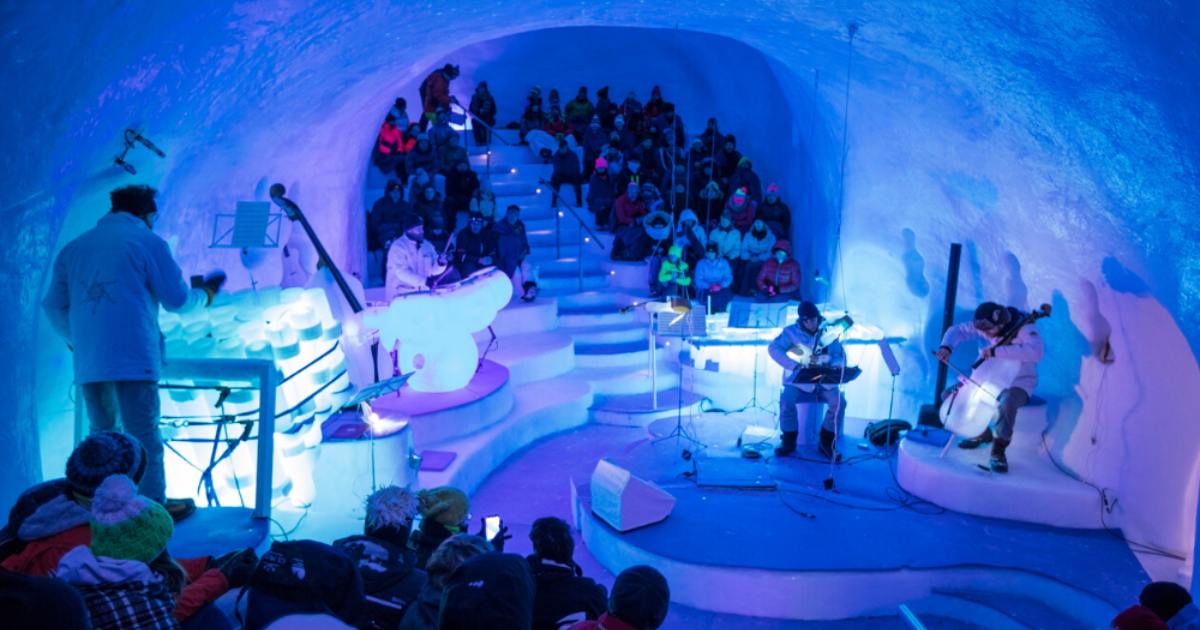 6. Valentine's Day ski holiday
If you liked our ideas for spending a perfect Valentine's Day in the snow so much that you want to try them all, with more peace and quiet, don't hesitate to also book one of the numerous hotels Snowit offers in the various resorts.
By staying in a hotel, you can relax and enjoy everything the mountains have to offer, from the unique views to the traditional culinary specialities that every ski resort has to offer.
Moreover, the hotels Snowit offers are not only in Italy, but also in many European ski destinations, such as Austria, Switzerland and France.
Book your mountain hotel with Snowit now.
Celebrate Valentine's Day in the snow with Snowit
If you are looking for an unusual way to celebrate Valentine's Day, the mountains are the right place for you! Be ready to leave your daily routine behind and embark on romantic adventures with your sweet half.
And remember that everything is easier with Snowit!
If, after having spent an unforgettable day with one of the experiences we have recommended you, you also want to complete your evening with absolute relax, remaining in a mountain atmosphere, watch a movie together with your other half.
Read also: 'Mountain films (and documentaries): the 5 Netflix must-sees'.