Chalets dinners are a unique culinary experience that combines the beauty of nature with the pleasure of savouring traditional and delicious dishes.
Nestled in the mountains or surrounded by centuries-old forests, the chalets offer an enchanting atmosphere and an opportunity to get away from the hustle and bustle of everyday life.
In this article, we at Snowit explore some of the best dining experiences that chalet dining has to offer, discovering places where local traditions blend with the art of cooking to create an unforgettable combination of flavour and atmosphere.
From charming mountain huts to authentic rustic inns, you will have the opportunity to immerse yourself in a gastronomic journey that will satisfy your senses and leave you with unforgettable memories. So get ready to explore the culinary wonders of chalet dining, where taste and nature come together to create an unparalleled experience.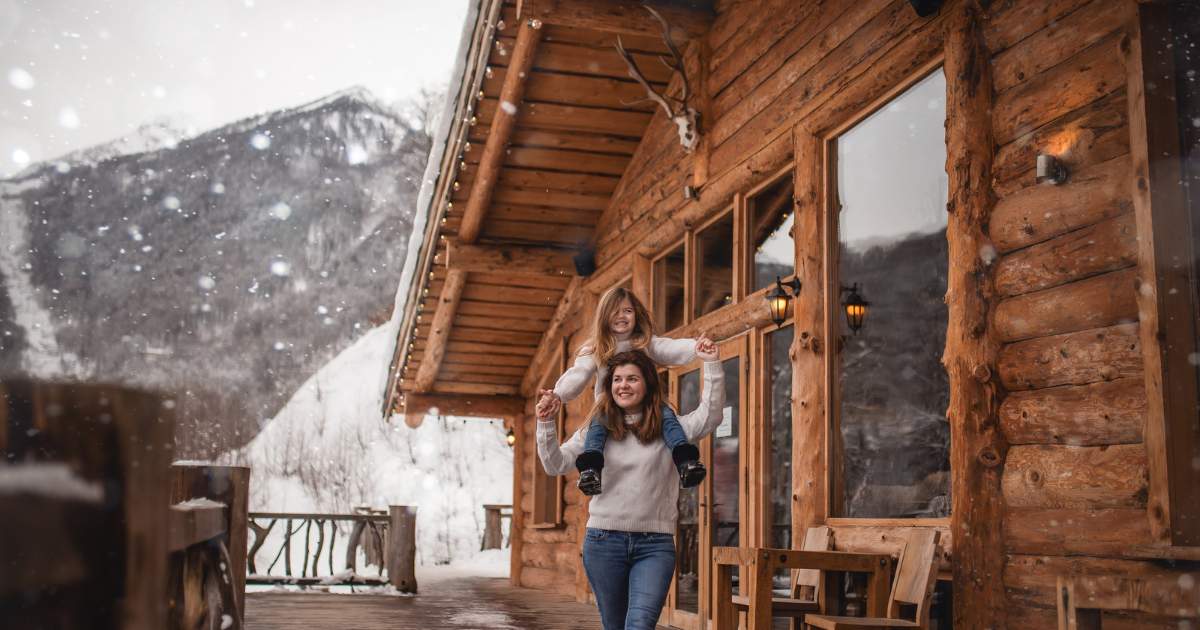 Here are the 4 best chalets for an unforgettable dinner:
1. Chalet dinners in Bormio: Chalet dei Rododendri
Among the most impressive culinary experiences of chalet dinners in Bormio, Chalet dei Rododendri stands out as a must-visit destination for lovers of good food and nature.
Situated at over two thousand metres, in an enchanting position in the heart of the slopes and overlooking the imposing peaks of the Alps, this cosy chalet offers a unique atmosphere and authentic Valtellina cuisine. The dishes served in the Chalet are a harmonious fusion of Alpine tradition and culinary creativity, which is enhanced by the use of fresh, quality ingredients from the region.
During the winter season, the chalet also offers easy transport from Bormio 2000 by snowcat or snowmobile.
Whether you are looking for a romantic candlelit dinner or a convivial gathering with friends and family, the Chalet dei Rododendri offers a cosy ambience and attentive service, turning every evening into a magical moment to remember.
Do you want to complete your culinary experience with a relaxing day? Book your admission to the QC thermal baths in Bormio and enjoy your stay in the mountains.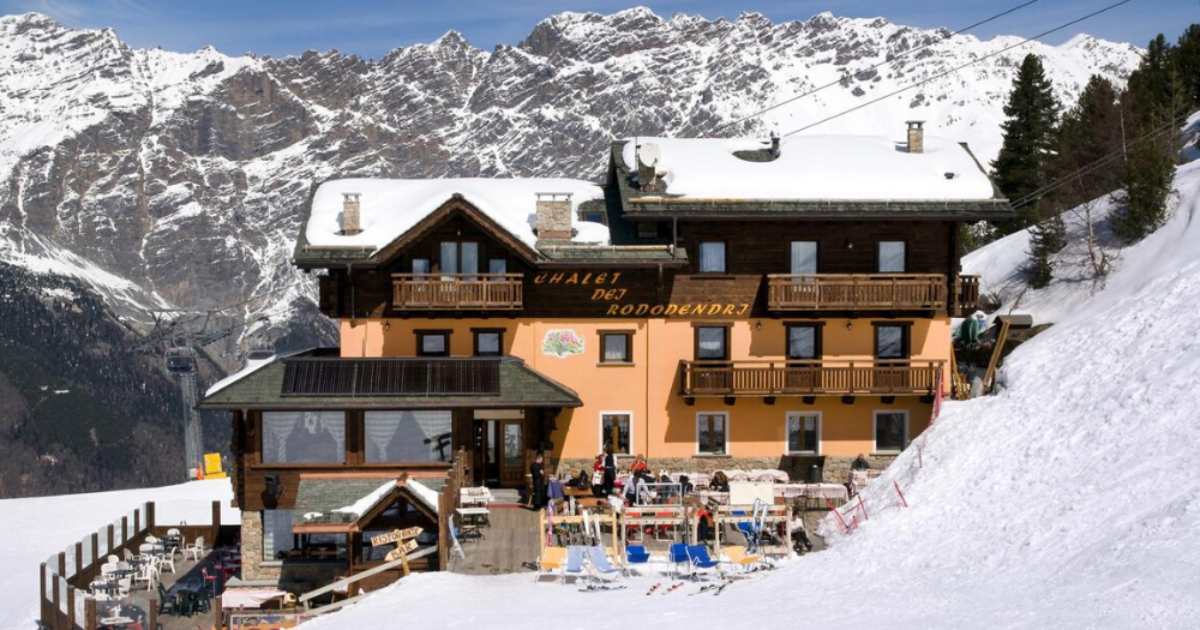 2. Chalet dinners in Livigno: Camanel di Planon and Kosmo
If you are on holiday in Livigno and looking for a place to have dinner in a chalet, you should try Camanel di Planon or Kosmo Taste the Mountain:
2.1. Camanel di Planon
The Camanel di Planon is a charming mountain hut located in the Mottolino ski area and can be reached on foot via the Teola Pianoni Bassi chairlift.
The restaurant offers a wide selection of dishes, from Valtellina specialities such as pizzoccheri, bresaola and cheese, to the best Italian pasta dishes. The hut spaces recall the typical architecture of Livigno houses, with exposed wooden beams that manage to create an authentic alpine atmosphere.
The chalet also has a covered viewing terrace, an outdoor terrace and a special lounge area with seating and copper braziers, perfect for relaxing by the fire.
2.2. Kosmo
This hut is also easily accessible, thanks to its proximity to the centre of Livigno.
This place offers customers an exceptional taste experience, with delicious dishes of sustainable cuisine and an innovative menu that is always evolving to adapt to the seasonality and availability of ingredients.
What are you waiting for? Book your table with Snowit now.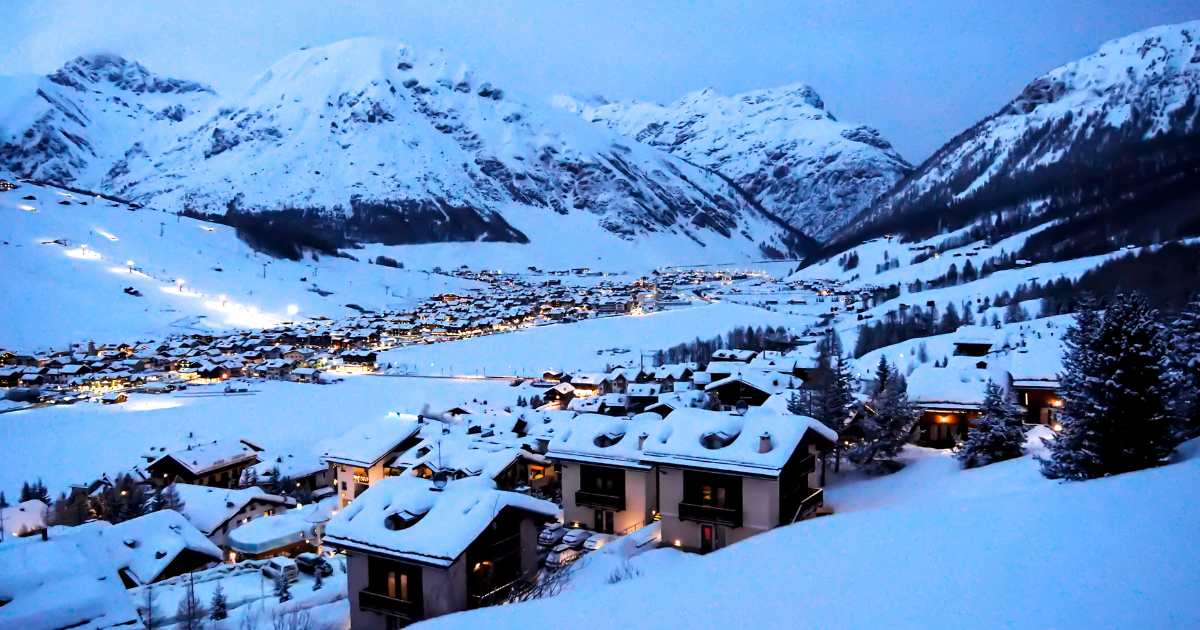 3. Chalet dinners in Madesimo: I Larici
Madesimo's I Larici mountain hut stands at 1,900 metres and is located at the arrival point of the Larici cableway, which departs from the town centre and is certainly accessible to skiers and non-skiers alike.
In this chalet you can spend pleasant days in the sun, enjoying the delicious dishes of Valtellina cuisine and fantastic pizzas prepared in a wood-fired oven. You can also enjoy wonderful dinners with cable car transport from Madesimo, which offer a unique opportunity for an unforgettable culinary experience.
4. Chalet dinners in Pila: Yeti
The Yeti is a chalet located in Pila, one of the most renowned ski resorts in the Aosta Valley.
The restaurant is located opposite the arrival of the cable car that connects Aosta, making it accessible on foot, by ski or by car.
The chalet offers a unique atmosphere, with an indoor hall and a panoramic terrace overlooking the majestic peaks of the Aosta Valley. In addition, the menu is constantly evolving, with dishes updated weekly.
You can find traditional dishes from Valle d'Aosta, but also enjoy more refined creations to indulge in a moment of culinary pleasure at 1800 metres.