Nightlife in the mountains may be very different from that in the cities, but it is no less fascinating. Discos in the mountain are often found in scenic locations, with a unique and evocative atmosphere, thanks to the starry sky shining overhead and the silence that envelops everything around.
Often, nightlife in the mountains is concentrated in mountain huts and typical bars, where you can enjoy traditional dishes and drink hot or alcoholic beverages while chatting with friends or listening to live music.
In some mountain resorts, nightlife can be bustling, with discos and bars open until late at night, but still immersed in the beauty of the mountain landscape.
But let's find out together which are the best discos in the mountains, which attract especially a lot of young people:
1. Bormio – Be Club (Shangri La)
Bormio is a famous tourist resort located in Alta Valtellina, in the heart of the Italian Alps. Best known for its thermal baths and ski slopes, Bormio also offers a lively nightlife for those seeking entertainment after dark.
In addition to be a destination for the best après ski in Italy, thanks to the two most popular venues Bewhite and Ciuk, this mountain resort also offers the after après ski at Shangri La, for the indefatigable who want to continue the evening until late.
This disco in the mountains, also known as Be Club, is the ideal place for nightlife lovers in Bormio. The game of light, colour and the use of LEDs in the venue contributed to a cosy atmosphere, which makes for a wonderful evening with good music and fun.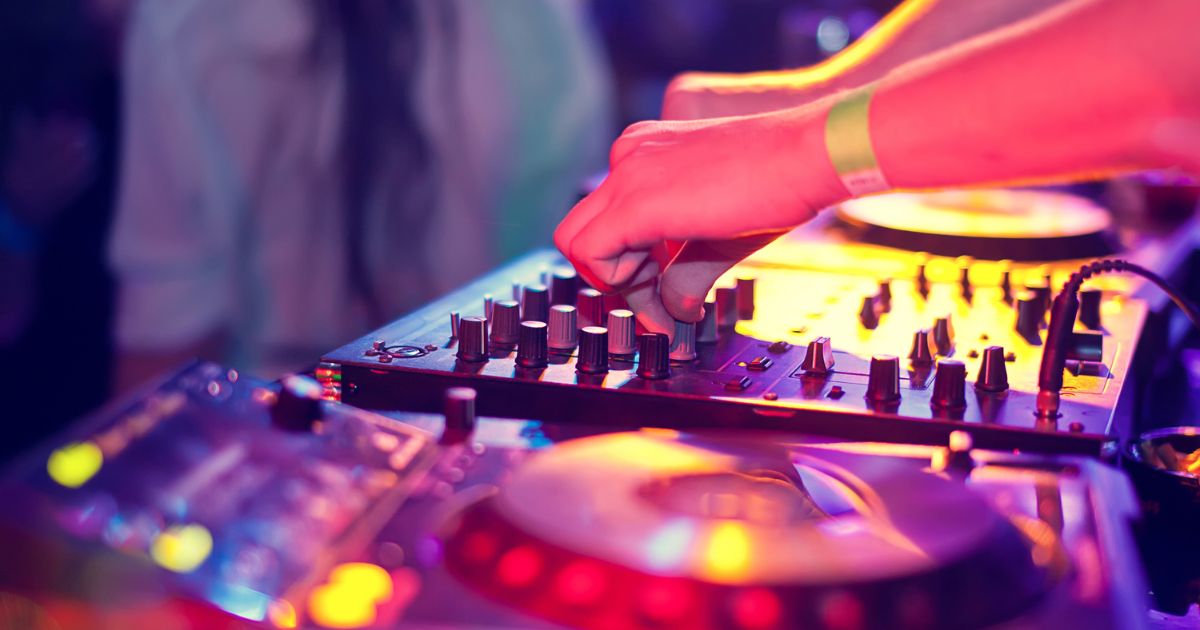 2. Brunico – Puka Naka
Brunico, located in the province of Bolzano in Italy, offers a vibrant nightlife that attracts tourists and residents throughout the year. With a mix of trendy bars, clubs, lounges and traditional pubs, Brunico has something to offer for every taste.
One of the best known clubs in this mountain village is undoubtedly the Puka Naka Lounge Club, located in a picturesque street in the historic centre of Brunico, which animates the city's nightlife.
Its elegant and sophisticated location is spread over two levels, with the lounge room on the first floor and the disco room on the ground floor. In addition, this venue also offers evenings and events with nationally and internationally renowned DJs.
3. Cortina d'Ampezzo – Janbo, Belvedere, Vip and Bilbò Club
Cortina d'Ampezzo is one of the most famous ski resorts in the world, but it is not only a winter sports paradise. The city also offers a vibrant nightlife that attracts many tourists and entertainment enthusiasts.
There are numerous bars and nightclubs that not only offer unforgettable après ski (such as the one at Chalet Tofane), but also stay open until late at night, so you can enjoy cocktails, craft beers and a wide selection of local wines. The most popular are:
The Janbo Disco Bar: during the day it is a quiet place to eat, while at night it turns into a big dance floor, with lots of music and drinks.
The Vip Club: an elegant club that has made history in Cortina d'Ampezzo
The Bilbò Club: it is another historic venues of the Queen of the Dolomites, always organising events and parties with professional DJs.
The Belvedere: a club frequented mainly by young people, it is one of the most popular discos in the mountains.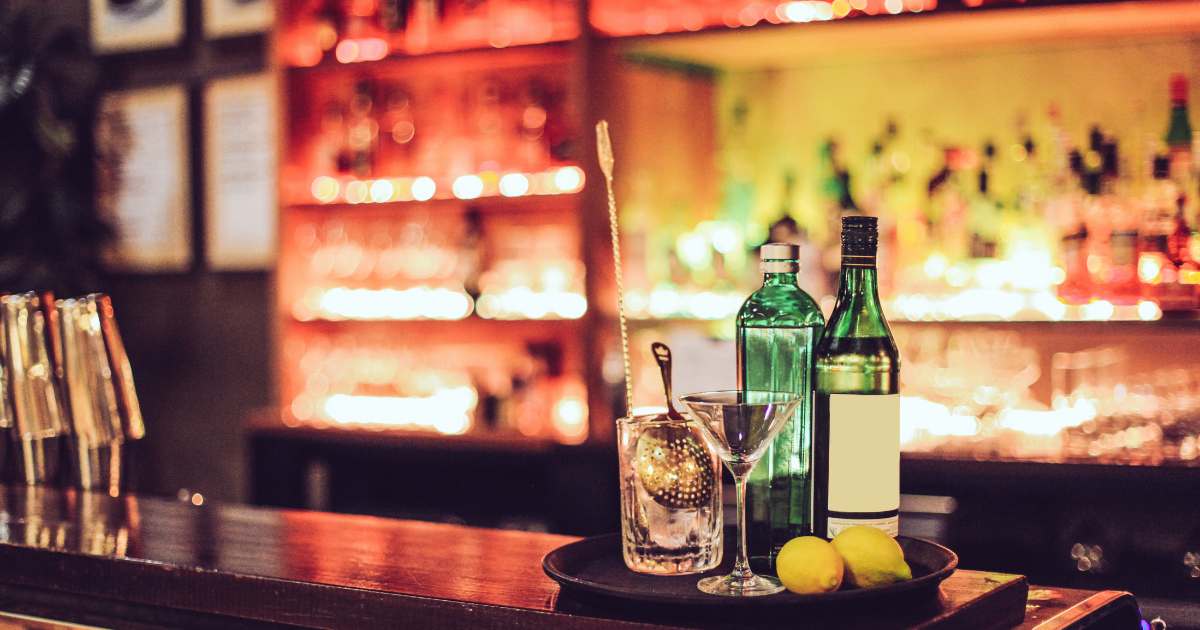 4. Corvara – L'Murin
Corvara is a tourist resort in the Italian region of Alto Adige, known for its spectacular mountains and outdoor activities. However, Corvara's nightlife is also very lively and it offers many options for those seeking entertainment after dark.
There are numerous bars, pubs and clubs where you can spend a fun evening with friends or meet new people.
The most popular venue in Corvara is L'Murin, located in the heart of the town, inside the Hotel La Perla, which offers a combination of beer hall, pub and lounge bar. It is known as one of the trendiest après ski venues in the area, but also has a large garden where happy hour events are organised both in summer and winter. L'Murin is therefore very popular thanks also to the disco events for late-night entertainment.
5. Courmayeur – Shatush, Club Haus and The Club
Courmayeur, one of the best-known Aosta Valley ski resorts, has a very lively nightlife, especially during the winter season, when tourists and residents alike gather to enjoy the area's variety of bars, pubs and discos.
Après ski events, such as the SuperG, are very popular with skiers, who enjoy a glass of wine or a beer after a day on the slopes. In the evenings, however, the venues come alive with live music and DJ sets ranging from popular to alternative genres.
So, if you prefer an evening in one of the high-altitude mountain discos, the ideal solutions for you are certainly:
Shatush Mont Blanc: a disco with plenty of entertainment to suit everyone's taste, with a great selection of cocktails and music of all kinds.
Club Haus: a disco in the mountains of Courmayeur, which has always established itself as a night-time reference point, giving absolute priority to the products and service offered to the public.
The Club: considered one of Italy's most beautiful high-altitude venues, where fun is guaranteed.
If, however, you have the energy to do many other activities in addition to clubbing, you should know that there are plenty of things to do in Courmayeur, so set off on an adventure and enjoy the perfect ski holiday.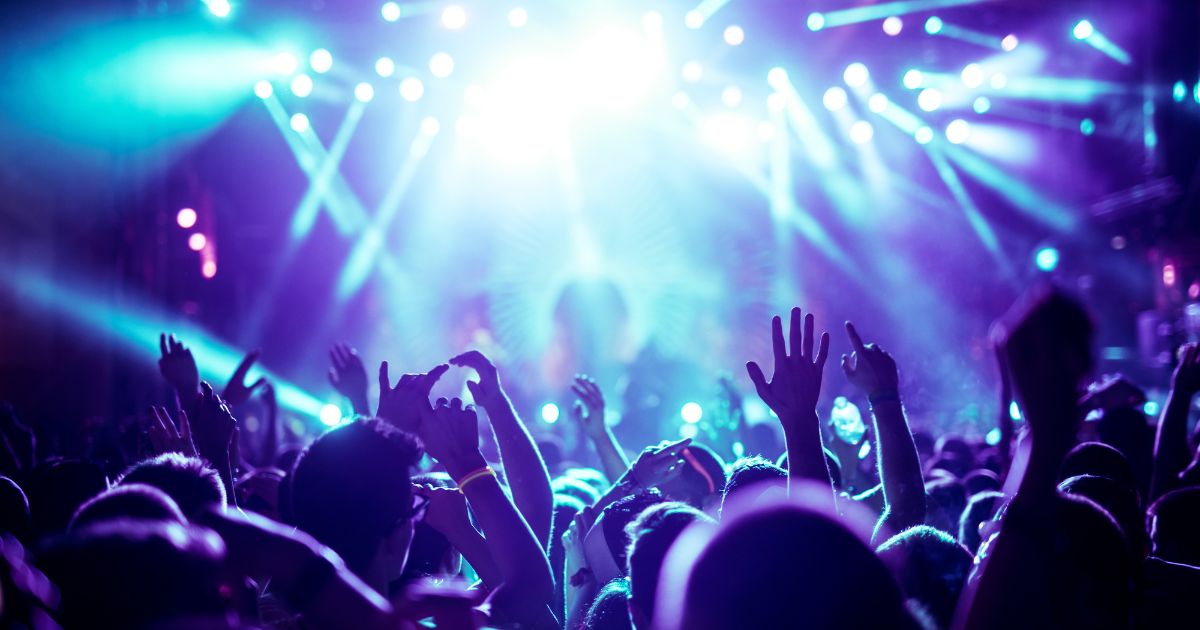 6. Ischgl – Pacha nightclub
Ischgl is a tourist resort in the Austrian region of Tyrol, known for its lively nightlife and wide range of outdoor activities.
During the winter season, Ischgl becomes a popular destination for skiers, but also for those seeking nightlife entertainment in one of the mountain discos after a long day on the slopes.
The resort offers a wide range of bars and nightclubs, many of which open until the early hours of the morning.
One of the most popular nightlife venues in Ischgl is the Pacha nightclub, which boasts a large dance floor and an energetic atmosphere. The modern and exclusive venue has the best house and techno DJ sets, as well as international cocktails that keep everyone dancing late into the night.
For those who want to spend a quieter evening, there are also several bars and pubs serving beer, cocktails and wine. Among them, the Trofana Alm is a popular venue, especially for skiers who want to stop for a warm drink after a day on the ski slopes.
7. Les Deux Alpes – L'Avalanche Club and The Studio
Les Deux Alpes is a popular and quiet ski resort located in the French Alps, but also offers a lively nightlife for those looking for entertainment after a day on the ski slopes.
There are numerous bars and clubs open until late at night, where visitors can dance and socialise with other skiers from all over the world.
The two most popular places for nightlife are:
The Avalanche Club: located near the pedestrian area of the city centre, the club offers a wide range of music genres and an always crowded dance floor. This club is therefore certainly an ideal place to dance until late at night with friends.
The Studio Club: one of the more popular discos in the mountain in Les Deux Alpes, thanks to its strategic location in the heart of the city. The venue often organises evenings with DJ sets and professional bartenders, who manage to entertain the audience with music and cocktails.
Other popular bars include Smithy's Tavern, where guests can enjoy live music, bar games and drinks, as well as great food from the local cuisine.
In summary, nightlife in Les Deux Alpes offers numerous options for those looking for fun after a day on the ski slopes, whether it be dancing in one of the mountain discos or enjoying a drink in a cosy bar.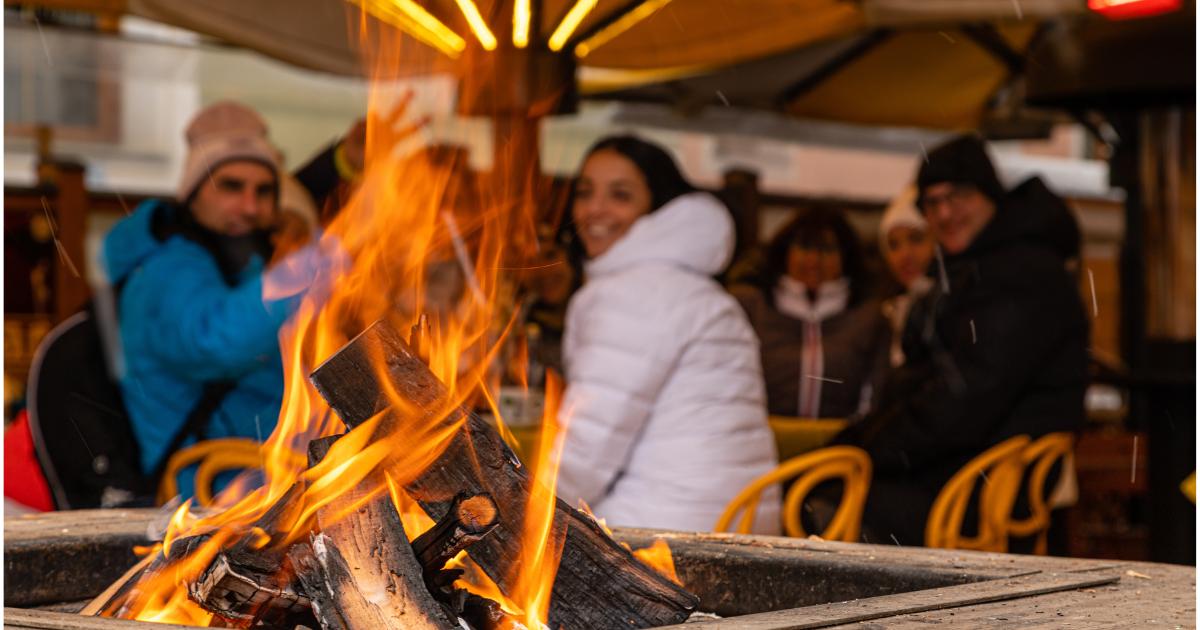 8. Livigno – Bivio Club and Miky's Pub
Livigno is a tourist resort in the high mountains of Lombardy, famous for its ski slopes and outdoor activities during the day. However, Livigno's nightlife also offers many opportunities for entertainment and fun.
In addition to the possibility of enjoyable après ski on the slopes, such as at the Kosmo, there are many bars and pubs where guests can spend the evening. Some of the most popular mountain discos in Livigno include:
The Bivio Club: it is one of the most popular for late-night life in Livigno, thanks to karaoke nights, live shows, Latin dancing and respectable DJ sets. At the same time, however, it is also the ideal place to have a quieter aperitif.
Miky's Pub: this venue not only organises quiet aperitifs, but after midnight the location turns into a dance floor for those looking for music and fun.
In summary, Livigno offers many options for nightlife, both for those seeking a quiet evening and for those looking for a night of fun and partying, thanks to its cosy discos in the mountains.
9. Madonna di Campiglio – Des Alpes
Madonna di Campiglio is a tourist resort located in Trentino-Alto Adige, particularly famous for skiing and winter tourism. However, the resort also offers a lively nightlife during the tourist season.
There are numerous bars and discos in the area, offering a wide range of options for spending the evening, but the most popular venue is definitely the Des Alpes disco, the undisputed mistress of nightlife in Madonna di Campiglio.
This disco has the capacity to accommodate many people and is definitely the benchmark for national and international entertainment, thanks to the variety of people from different countries.
For those who want a more relaxed and quiet atmosphere, there are many clubs along the main street of Madonna di Campiglio, where you can also find numerous restaurants offering excellent local cuisine.
A little curiosity about Madonna di Campiglio: did you know that this ski resort is home to one of the most difficult slopes in Italy? We are talking about the Spinale direttissima, a slope of around two and a half kilometres, 600 metres in height difference and over 70% gradient.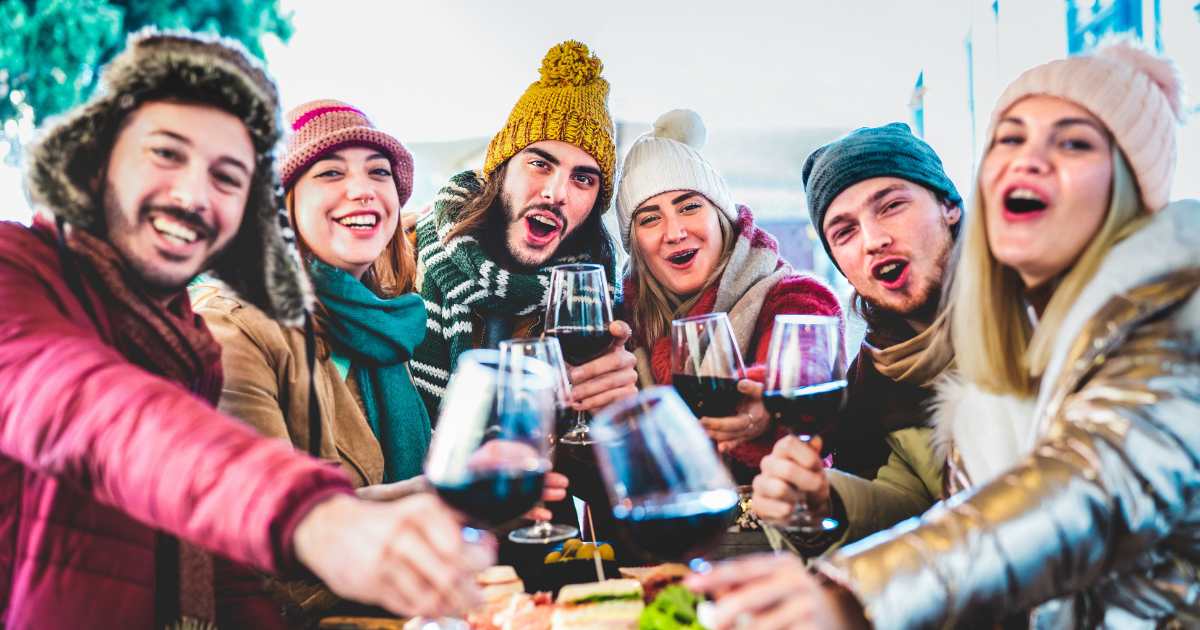 10. Sestriere – Tabata
Sestriere is a mountain resort located in Piedmont, in the Via Lattea district, ideal for skiing and fun nightlife.
This town, besides having one of the most popular après skis at the Gargote, there are also numerous clubs for those looking for a more energetic and lively evening of dancing the night away.
One of the best-known mountain discos in Sestriere is certainly Tabata, which, with an atmosphere that is both elegant and rustic at the same time, it is the reference point for nightlife in Sestriere.
Book your mountain holiday with Snowit
Are you looking forward to live an active and fun evening in one of the mountain clubs we have introduced you to? Don't waste any more time, book your mountain holiday, including skipass, hotel, rental and ski and snowboard school in one of the many mountain resorts in Italy, Austria, France or Switzerland.