Summer skiing in Italy can be an excellent solution for keen skiers who, at the end of the winter ski season, do not want to be around 7 months without the opportunity to ski.
This is why, at the end of the winter ski season, there are always many people looking for resorts that still have some snow left to slide on the very last slopes left open, before the lifts close.
Fortunately, during the summer, the Alps offer some locations that are suitable for summer skiing in Italy, thanks to their geographical location and the presence of glaciers. Yes, you no longer have an excuse to give up your passion for skiing, because in Italy you can ski all year round.
Oh, I almost forgot… remember your sunscreen and sunglasses, because you will definitely need them.
Here are the best locations for summer skiing in Italy:
Breuil Cervinia – Aosta Valley
Cervinia is a ski resort in the Aosta Valley and an extraordinary place for ski lovers, as its high altitude offers the possibility of practising this sport between June and September.
On Plateau Rosà, there are no less than 26.5 km of perfectly passable slopes and, during the warmer months, it is possible to reach the Swiss glacier of Zermatt from Cervinia.
This resort offers the highest slopes in Europe, stretching up to an altitude of 3900 metres, along with a breathtaking snow park, guaranteeing an unforgettable adrenaline-fuelled skiing experience.
In Cervinia, during the summer skiing season, groups of skiers from national ski teams from different nations train and delight visitors with spectacular acrobatics, arousing the admiration of all onlookers.
In essence, this resort is an excellent choice for a unique and unforgettable summer skiing holiday in Italy.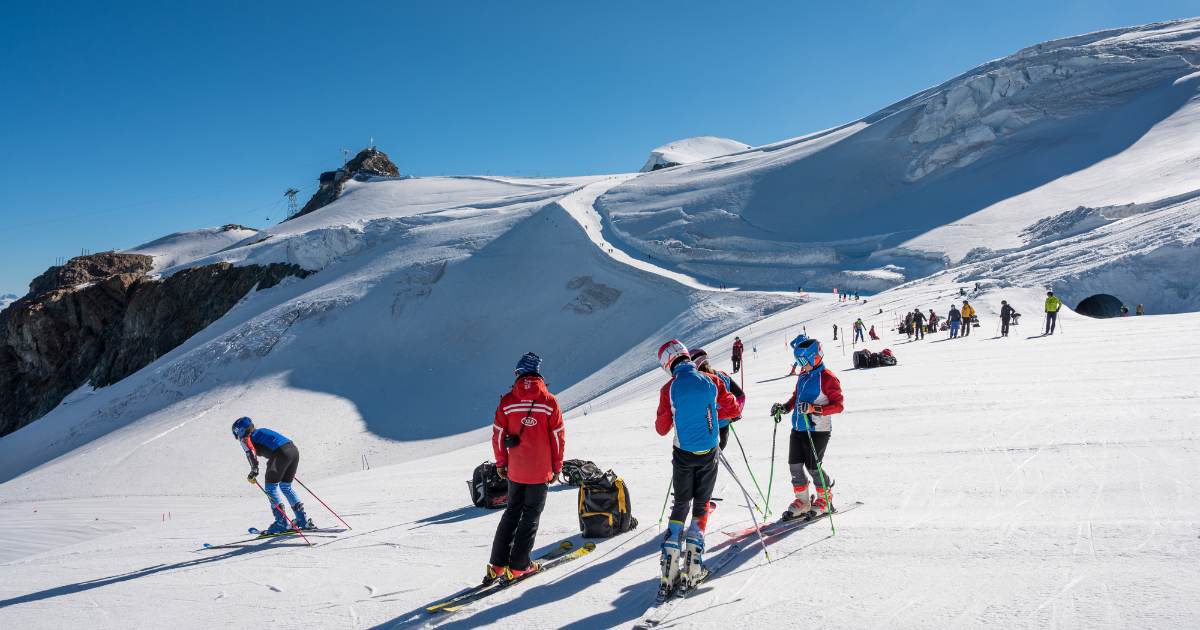 Passo dello Stelvio – Lombardy
The Passo dello Stelvio ski area is a resort that only welcomes summer skiing because, during the winter, the roads (such as the state road 38 from Bormio) and lifts at Passo dello Stelvio remain closed due to too much snow. Due to these very harsh environmental conditions, however, local structures have evolved to make the Stelvio glacier the largest summer skiing area in the Alps.
The pass offers a cable car that takes you from 2700 metres up to 3450 metres at Punta degli Spiriti, where you can find numerous slopes, totalling about 20 km of tracks, served by several ski lifts.
The Stelvio, usually open from the end of May to the beginning of November, gives you the opportunity to start skiing or perfect your technique, thanks to the presence of easy and intermediate slopes, so that you are ready for the winter season. The slopes are suitable for skiers of all levels and needs.
Also, did you know that this ski resort is particularly historically significant and is considered a prestigious destination by racers? The historic Pirovano Ski School was founded on the pass and still attracts enthusiasts from all over Europe, both as students and tourists.
For this very reason, at the Stelvio, you might happen to meet some professional skiers from the Italian national team or other European teams, training for the winter season.
Will you be the lucky one to meet Sofia Goggia, Marta Bassino and many others? Are you ready to have an unforgettable holiday memory?
Discover also many other unique experiences you can enjoy thanks to Snowit.
Try Roller Skiing: a great solution for summer skiing in Italy
Roller skiing is a sport that combines the cross-country skiing techniques with roller skating and is therefore an interesting alternative for cross-country skiers who wish to practise this sport outside the winter season or in places where there is no snow.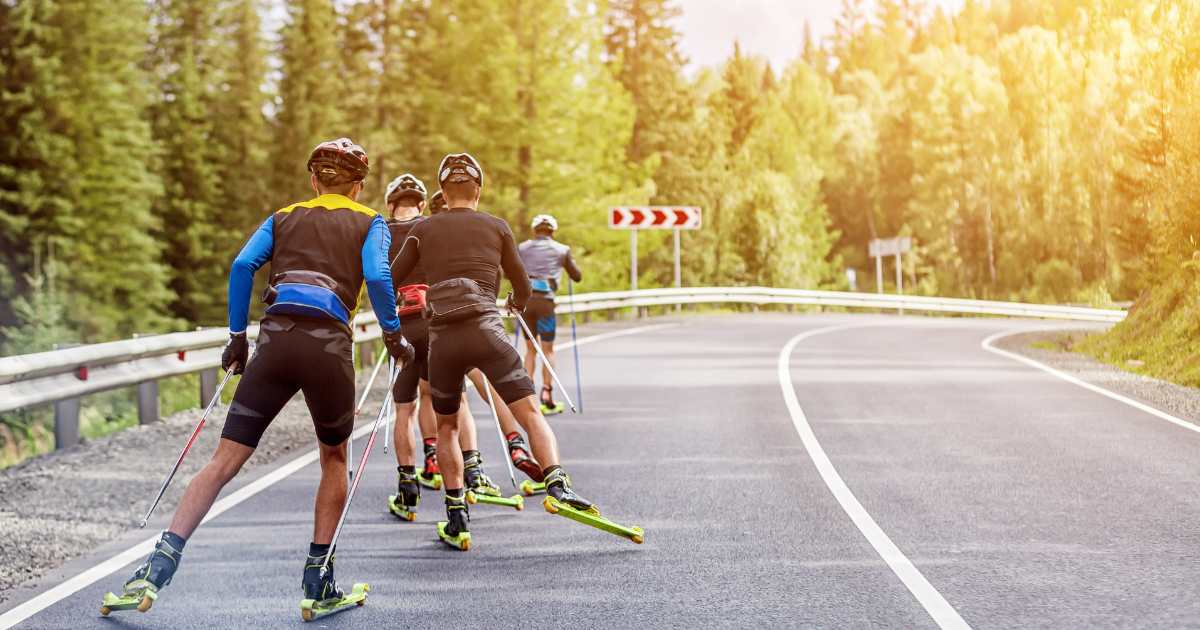 Roller skis are short skis with rollers instead of blades, which allow skiing on non-snowy surfaces, such as roads, pavements or cycle paths.
Using special poles to propel themselves along the ground, roller skiers use a roller-skating technique, which requires good coordination and stable balance, just like in cross-country skiing. Athletes can train on ascents, descents and flat sections, similar to the conditions found in cross-country skiing.
Roller skiing offers various possibilities, including physical training, recreational practice and participation in competitions. It is an ideal sport for maintaining fitness and improving cardiovascular endurance, as it involves many muscle groups and requires a significant aerobic effort.
It is important to wear the appropriate protective equipment, such as a helmet, elbow and knee pads, to avoid injuries while rollerskiing, and it is also essential to comply with traffic regulations.
Try summer skiing in Italy
Now that you know which resorts are ideal for summer skiing in Italy, you just have to choose your favourite destination to visit and organise your weekend in the snow, even in August.