Andalo is a small town located on the Paganella plateau, between Molveno, Cavedago and Fai della Paganella , in the Province of Trento, so it is the perfect place to spend vacations both in winter and in summer.
Located at an altitude of 1,040 meters, Andalo is a ski resort between the Brenta Dolomites and Cima Paganella, about 20 km from Trento. Equipped facilities make it suitable for alpine and cross-country skiing, and for those seeking alternatives, there is no shortage of snowshoeing.
In Andalo you can find a wide range of services: from the best hotels , to wellness centers where you can enjoy your vacation in total relaxation. In addition, thanks to the presence of parks and educational areas, Andalo is also suitable for families.
If you are looking for a ski resort immersed in the landscape of the Dolomites, this article will be your guide to find out what to do in Andalo: where to ski, where to relax, where to taste local specialties, but above all it will prepare you to immerse yourself in a place where tranquility and nature reign.
Here are the 10 things you can do in Andalo:
1. Skiing in Andalo
Skiing in Andalo is within the reach of every level with more than 50 km of slopes: the black slope "Olimpionica 2," 19 red runs and 11 blue runs. The lifts also reach the 2,125-meter Cima Paganella and are easily accessible from the town center.
Snowboarders and freestylers can have fun at the Dosson Snowpark, divided into the "easy" zone for beginners and the "expert" zone.
Andalo's cross-country center runs around a small 3km-long natural lake and a 5.5km-long loop, and is ideal for those who want to learn to ski for the first time or those who prefer cross-country skiing.
In addition to hosting several trails suitable for everyone, the cross-country center also has a school camp for children.
2. Practice night skiing in Andalo
An experience to try in Andalo is night skiing. This ski resort is located in one of the best-equipped ski areas in Trentino. In fact, the Paganella ski area offers a 3km-long trail that is also lit at night.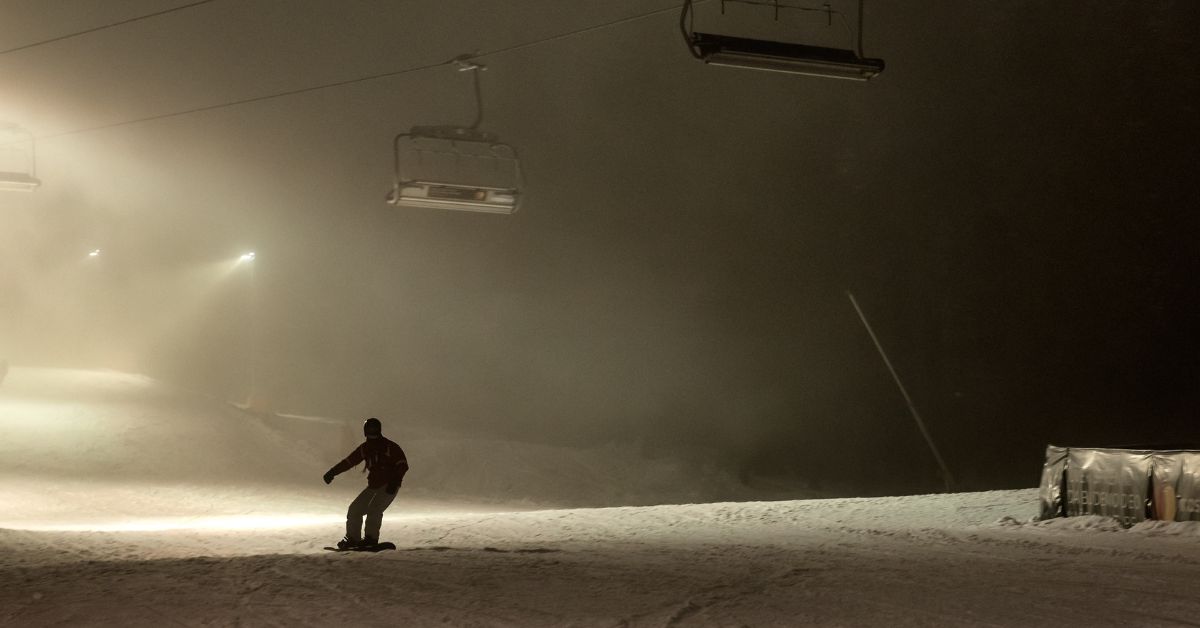 The Cacciatori slope is open Tuesday through Friday and provides a one-of-a-kind experience.
What are you waiting for? Put on your skis too and book your vacation with Snowit to ski immersed in the quiet night.
3. Snowshoeing in Andalo
Andalo offers the opportunity to snowshoe along specially designed hiking trails, enriching this snow experience with dinners at high altitude.
You can choose from different types of snowshoeing excursions: at dawn, at sunset, with dinners at a mountain hut to end on a high note, or simply a walk through the woods.
Starting from the center of Andalo, there is a trail that goes through the fir forests of the Adamello Brenta Nature Park until you reach the La Montanara refuge at an altitude of 1,500 meters.
Another recommended hiking route is the Three-Three Paganella Trail, which winds through the trees and has been made into a beautiful trail.
4. Paragliding in Andalo
For those in search of adrenaline, paragliding with a view of the Brenta Dolomites, surrounded by an unforgettable panorama, is a must.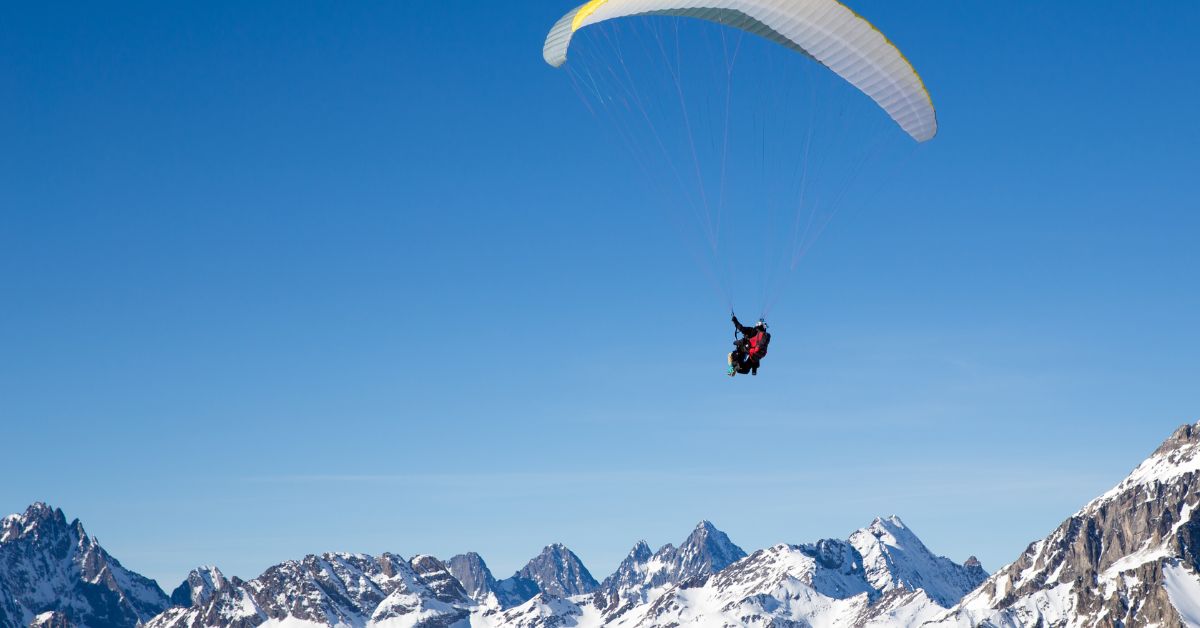 It is an outdoor experience that is possible to enjoy both in summer and winter, depending on the perspective with which you intend to be carried away by the sense of freedom that only flying can give.
5. Relaxing in Andalo
Booking a vacation in Andalo is also an excuse to find a moment of relaxation. If you want to let yourself be pampered, in Andalo you will find the AcquaIN center, where wellness is the protagonist of the Spa & Wellness Area.
The Spa Area is Nordic-inspired: saunas, steam baths and Aufguss to let yourself go. To also combine massages and beauty treatments, the center has the AquaIN Beauty area, perfect for completing the wellness journey.
6. Visiting the village of Andalo
Andalo is a small town, but one of the most important ski and tourist resorts in Trentino. It has various facilities to be able to have fun or spend time with the family.
In the village there are sports fields, gyms, the ice stadium for skating, but also hotels that offer the right comfort for every type of guest, a camping site, and facilities for events, conferences, and entertainment.
Andalo, moreover, is rich in history: today's agglomeration consists of 13 masi, rural structures typical of Trentino, brought together since the first postwar period, and which can be visited by booking a carriage tour.
For those who want to try local flavors, excellent game and typical specialties, such as potato tortei or the well-known canederli, can be enjoyed at numerous restaurants and trattorias overlooking the Dolomites.
For nightlife lovers , on the other hand, the center of Andalo offers several pubs to spend an evening with friends with a mug of beer or chatting over an aperitif.
7. Hiking in the Adamello Brenta Nature Park
Andalo lies on the Paganella plateau, part of the Adamello Brenta Nature Park, where it is possible to go hiking away from the daily stress and chaos.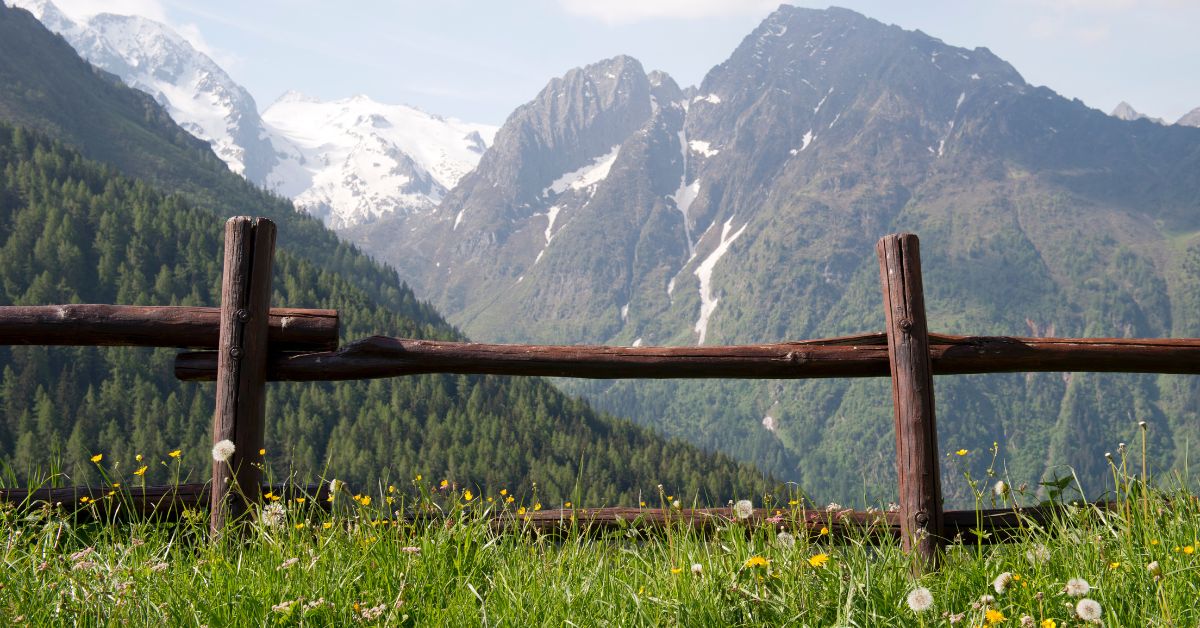 The Adamello Brenta Nature Park includes two mountain massifs: the Brenta Dolomites and the Adamello-Presanella Group. It is a protected area of 620 km2 that is entirely immersed in nature, where the mountains frame an unhumanized landscape, and where the forests are the refuge of the fauna that populate the area.
8. Walking on Andalo's magical lake
Lake Andalo is located near the center of the town, and the path around it is ideal not only for walking, but also for training runners.
Lake Andalo is "magical," in fact it is a basin where water gushes out in spring, thanks to a series of natural channels, and disappears in summer due to drought.
9. Family fun and more in Andalo
Andalo Life Park is the most, if not the most complete amusement park in the Paganella Dolomites. There is no shortage of fun in Andalo Life with sports fields, children's entertainment, swimming pools, and the AquaIN wellness center.
Biblioigloo is a library located on the Paganella ski slopes, surrounded by nature. Easily accessible by gondola from Andalo, it is an original space that unleashes creativity and imagination.
10. Visit the villages near Andalo
For those who intend to take off their skis and boots for a few moments, near Andalo you can visit one of Italy's Most Beautiful Villages: San Lorenzo in Banale.
An ancient village of feudal origin, San Lorenzo in Banale is at the foot of the Brenta Dolomites and the starting point of hiking trails.
Just a stone's throw from Andalo stands Castel Belfort, an imposing castle of medieval origin now ruined but still visible.
Book your mountain holiday
Andalo is a versatile destination, suitable for everyone's needs and perfect for spending vacations in any season, and there are many alternatives for relaxing and practicing sports.
Put on your suit, boots and skis and immerse yourself in a unique landscape in the Dolomites.
Choose to spend your vacation in Andalo and book with Snowit.